Support for Your Career
Are you looking for improvement or change in your career and professional life? Are you looking for your destiny or life passion?
These transformative essence fusions can help you in a multitude of ways, whether you are a CEO wanting to manage stress, a health care worker trying to hold your balance while you support your clients, or someone who aspires to greater success
Our formulas are carefully formulated and extensively field tested to ensure efficacy across a broad range of situations and personality types. In many cases, you'll feel mental shifts begin within minutes. Full instructions are provided with each essence fusion
See also Empowerment and Prosperity & Success
FAQ's about flower essences Learn the science of flower essences Some of our clients' experiences
"Stress Buster!"
Sure to become your favorite essence remedy! Quickly and effectively relieves the mental effects of everyday stress while retaining mental alertness.
Instills inner calmness and serene balance without losing focus or productivity. Shoulder and neck tension and stiffness begins to melt away as you relax. Lasts ALL day! Use at bedtime to calm mental chatter and stress to allow more relaxed and restful sleep
Use as needed Available in 30 ml atomizer @ $25 ~ 60 ml atomizer @ $45
"I feel absolutely unflappable with the Stress Buster!" Ron M firefighter Niagara Falls ON
"I have been under tremendous stress from a change of residence. Anything that can go wrong has gone wrong. Everyone has commented on how calm and steady I am though all of this. It has to be the Stress Buster!" Wendy W Pt Colborne ON
"Clear & Protect"
Clear & Protect balances, nourishes and strengthens your energy field from the inside out, radiating a higher frequency that clears your field of negative or dissonant thoughts, feelings and energies to ensure you are at your very best when assisting others
Clears and protects those who are empathic and compassionate, and therefore tend to absorb the energies of their clients and those around them. A MUST HAVE for anyone who works in emotionally draining situations, such as counseling or with clients in distress, hospice, or health care. It is ideal for counselors, teachers, holistic health professionals, funeral directors, psychics and intuitive readers, and medical professionals
Clear & Protect promotes a free-flow of intuition. You are better able to assist for the highest good of your clients, as well as to adapt and recover from your daily challenges. Clear & Protect offers you an effortless way to raise your vibration and the vibration of the planet! Works in minutes and leaves a light, happy positive feeling for up to 24 hours
Use as needed 30 ml @ $30 ~ 60 ml @ $50
"I have to say that the Protection makes a huge difference inside of me, even clams down those adrenalin/palpitation moments and turns them into a kind of meditation! It's hard to explain....!" Candice Morel Vibro-Acoustic Therapy practitioner Mt Pleasant ON
"Shield"
Shield provides an invisible shield to protect you from negativity in the workplace or your environment. It helps to shield you energetically from bullying, or 'toxic' clients, co-workers or students. It also provides protection for those who are ultra-sensitive to EMF's, computers, and environmental stimulus
Shield helps to counteract inexplicable anxiety brought on by close encounters with others or their psychic debris. It is ideal for those who have to be in workplaces or situations that are not aligned with your personal and spiritual values
Use as needed 30 ml @ $30 ~ 60 ml @ $50
"I find it soooooo helpful throughout the day when I am around a school full of teenage kids!!!" M K Teacher St Catharines ON
"Adapt to Change"
A wonderful remedy that assists you to move on, adapt, and accept change gracefully and effortlessly. Helpful when relocating, on the first day of a new job, or for any circumstance where it is new and unfamiliar.
15 ml $15 ~ 21 days 30 ml @ $30
"When I am in unfamiliar circumstances, I feel scared and want to do what I know. The flowers gave me confidence and security about my decision. I didn't look back. I was ready for my new adventure!" Gabriella P St Catharines ON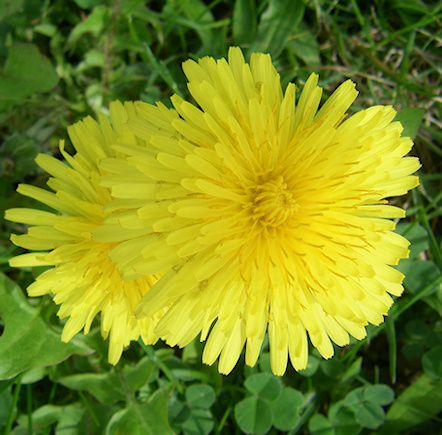 "Support"
Created especially for those who work selflessly in support of others, which causes you to lose energy or feel drained and burdened. Helps to instill a sense of comfort, strength, and feeling replenished and supported. Good for those caring for an ailing parent or spouse, those in nursing, FACS, or PSW roles. Also very beneficial for those who feel burdened or overwhelmed by excessive work projects or personal challenges. Helps to replenish, instill calm feelings of being capable, and a sense of 'I can handle this'. Relieves backache caused by feeling unsupported
Use as needed 15 ml $15 ~ 30 ml $30 ~ 60 ml $50
"Rescue & Revive"
Promotes fast recovery from any trauma or anxiety! Keep it in your desk drawer for emergencies such as accidents, conflict, public presentations, or getting fired! This emergency essence is a grounding, calming stabilizer when administered following any
shock to your system. Its calming, grounding qualities make it wonderful for restoring mental stability and calm balance during anxiety or panic attacks, following arguments or other emotional traumas, or to recover from shock following an accident, fall or fright. Helpful when taken shortly before tests or exams, job interviews, or public speaking. Helps promote a feeling of peace, well-being, grounding and clarity. More effective and fast acting than Bach Flower Rescue Remedy. Also available in a Children's formula
Use as needed Available in 15 ml @ $15 ~ 30 ml @ $30
Empowerment Trio 3 powerful essence formulas to help you to be your very best $85 value $75 (Save $10)
.Stress Buster to keep you handling stress with grace and ease! 30 ml
.Clear & Protect clears your energetic field. Enhances your intuition 30 ml
.Success for confidence, motivation and organization 30 ml

*Individual bottles of your favorite remedies may be re-ordered in any size
Prosperity Pack A 4-step process to attract abundance and possibilities! $105 value $90 (Save $15)
.I Am Deserving Begin with 'I Am Deserving' to help you feel worthy of having more 30 ml
.Abundance Next, remove energetic blockages in your energy field and become open to attracting and receiving blessings 30 ml
.Success Then instill motivation, confidence and organization to plan and succeed 30 ml
.Open Door to Fortune Effortlessly manifest whatever you envision 15 ml
Learn more about these empowering essences
*Individual bottles of your favorite remedies may be re-ordered in any size