Essences Especially for Children and Teens
Enlightened Feelings wants to help parents who want to help their children. So, we have created special gentle happy essences just for children and teens!
This collection of gentle and uplifting un-potentized living essences can help address the energetic imbalances that children and teens may encounter
It is truly tough to be young in today's world. Modern technology has become a demise for our children in so many ways. On average, your child is bombarded with more than 80,000 negative messages every day
Kids now feel increasingly alone, unsafe, disempowered, rejected, and disconnected from others. Teen depression and suicide has skyrocketed since 2008 (coinciding with mainstream use of I-phones). So, when we found a sudden and sharp increase in parents asking us to create essences to help children and teens, we knew this was a very serious issue, and we were facing quite a challenge!
Here is where the problem starts....Cell phones have made your child's private world a very pubic place. Kids have absolutely no privacy or personal space.
Anyone can take an embarrassing photo of them at any time without their awareness or permission, and post it on-line. They are ridiculed or bullied on-line by their peers, and feel humiliation and shame. They instantly know when they are not invited to parties or groups, and feel excluded. Gentle loving children are afraid to have friendships with other kids because those kids are mean and unpredictable. A 'friend' can suddenly reveal their secrets to the world via the internet. So kids feel victimized and threatened by their peers
Cell phones have connected the world, but made kids feel shunned, diminished, afraid, and lonely. Communication takes place via impersonal texting, even when together, so kids don't learn how to socialize in healthy ways or develop skills and experience with relating to others. Reality television shows depict people at their worst, teaching kids bad social behavior. Life is far too impersonal. And that causes kids to feel more and more disconnected, helpless, and lost
In addition, the harmful frequencies from cell phones alters brain neurology, and can cause mood disorders and hormonal imbalances
Cell phones may give parents comfort in that they can connect with their kids any time and know they are safe….but it is really NOT good for the wellbeing of kids under 18 yrs to have their own cell phones. Take away your child's cell phone. Don't let your children see negative TV shows, movies, videos or reality TV. Negativity may be in the world, but it doesn't have to be in your child's world.
We cannot change or fix what is happening with technology. But, we can help children to feel more secure in themselves and less affected by the unfriendly world around them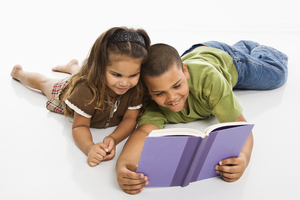 We are adamant that children under the age of 18 should never be given essences to address complex adult issues that could cause negative feelings and emotional pain to surface, even if they are working closely with a qualified youth psychologist. Children are not able to understand, mentally process, or articulate their feelings
To better help children to safely and harmlessly process their feelings, we offer a fun and creative venting program that turns negative emotions into laughter and lightheartedness, and provides valuable insights for you as a parent
As well, do not give your child (or your pet) our regular potentized essences for adults or request custom essence formulas. The high frequencies are too overwhelming to be tolerated by delicate developing nervous systems
Do not administer living essences to children under the age of 2.5 years. Simply place a few drops of essence in the bathwater, or place the bottle in the crib
Our gentle children's living essence fusions were created to help elicit positive uplifting feelings so the child can effortlessly let go of negative feelings--these essences simply feel good! And that can help your child to feel more positive and happy!
Don't forget ... when your child is ailing, take an essence yourself, as well! You are upset and hurting when someone you love is in distress!
FAQ's about flower essences
Unsure which essence is right for your child? We offer accurate mini testing by photo. We'll pin-point the essence fusions that will be most helpful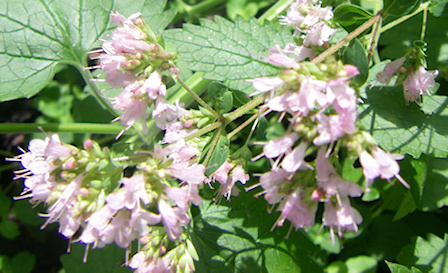 "Adapt to Change for Children" Quells homesickness. Helps with adjustment to change or new experiences. Ideal for first day of school, kindergarten, or college, or when moving to a new home
Use from 3-21 days 15 ml @ $15 ~ 30 ml @ $30
"Breathe for Children"

Breathing is one of your most vital life-force acts! It facilitates a constant exchange between you and the world around you and ensures a constance intake of life-force sustenance. An unconscious or inherited belief such as 'I don't deserve to be here' can inhibit a child's ability to breathe
BREATHE acts quickly to dissolve and overwrite unconscious emotional thought patterns and beliefs that may inhibit breathing and contribute to impaired respiratory function and chronic respiratory issues including Asthma
Use as needed 15 ml @ $15 ~ 30 ml @ $30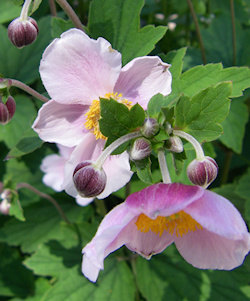 "Calm & Secure for Children" Assists with trepidation issues such as shyness and fear of new experiences. Instills greater confidence
Use as needed 15 ml @ $15 ~ 30 ml @ $30
"Carefree"
A lovely sweet, light essence to feel happy and carefree. Helps a child be a carefree child again! Your 'go-to essence' to help with the widest range of childhood issues including day care centres. Also helpful for babies and children who are fussy, colicky or cry a lot! Add a little to bathwater or a few drops in water or juice. Place a bottle in the crib for a more restful baby
Use as needed 15 ml @ $15 ~ 30 ml @ $30
NEW!! "Focus"
Increases concentration, focus and assuredness. FOCUS can help with studying or writing exams. This essence remedy is also helpful for athletes who need to be 'in the zone.'
Use as needed 15 ml $15 ~ 21 days 30 ml $30
"Mother & Child Bond"
This gentle essence fusion is helpful when there is a broken or absent emotional bond between mother and child that results in rejection. The gentle frequencies of this essence can help new mothers, babies, children and orphaned pets to feel loved, nurtured and secure
Use it for negative postpartum emotions, rejection of a child, orphaned babies, or adoption, or just to help you feel more nurturing. It instills a loving, protective urge and promotes healthy emotional bonding between mother and child
For babies and small children, simply add to bathwater of lay the bottle against them
21 days 30 ml $30
"Rescue & Revive"
A grounding, calming stabilizer to restore mental stability and calm balance. Helpful when taken shortly before stressful events such as tests or exams, job interviews, or public speaking. Helps promote a feeling of peace, grounding, wellbeing and clarity
Use as needed Available in 15 ml @ $15 ~ 30 ml @ $30
"Shield for Children"
Energetic protection for children who are very sensitive and bullied or easily affected by those in their environment. Instills greater confidence and ability to set boundaries. Helpful for children who are subjected to divorce or conflict in the home
Use as needed
30 ml @ $30 ~ 60 ml @ $50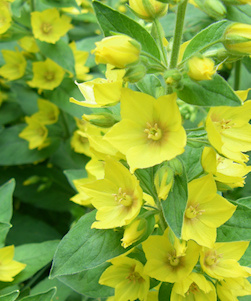 "Social Ease"
Promotes greater confidence, personal ease and comfort in social situations. Ideal for those who feel awkward, shy, or introverted. Also helpful when meeting people for the first time
Use as needed 15 ml $15 ~ 30 ml $30
"Uplifting Confidence"
Instills uplifting feelings of self-worth and confidence. Increases confidence at school and in social situations
21 days 30 ml $30
"My (teenage) son is taking Uplifting Confidence and there is a pep in his step...his guidance counselor told me she notices a difference in him and that makes me so happy. Thank you for all your help" Irene R Connecticut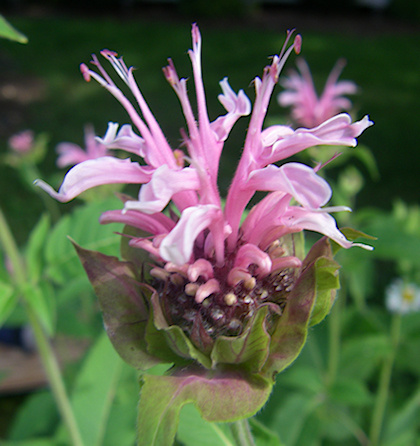 "Zen for Children" Our children's version of 'Stress Buster' instills deeply calming relaxation. May also be useful at bedtime
Use as needed 15 ml $15 ~ 30 ml $30
"AH PLUS"
Helps accelerate repair of injuries such as surgical incisions, wounds, skin grafts, dental surgery, fractures, insect bites, abscesses and skin eruptions. AH PLUS has the frequencies of DNA repair, plus additional botanical frequencies to soothe, augment, re-balance and integrate your body's energies so that the healing process can become rapidly accelerated while pain and discomfort is reduced. AH PLUS starts to work in minutes & feels soothing to children. The effects are cumulative. Convenient atomizer. Use orally or topically as needed. Safe and non-toxic for use on children and animals
Available in 30 ml atomizer @ $30 ~ 60 ml atomizer @ $50
What Really, REALLY Bugs Me...sometimes©
A charming children's personal creative journal that sets your child on a remarkable path of letting go of the upsets and frustrations of life in a healthy, harmless, fun way through an interactive Art from the Heart Adventure
Your child will begin to look at daily life situations from a new perspective and learn skills for harmlessly venting unhealthy negative emotions so the child does not keep these damaging feelings bottled up or expressed in aggressive ways
This valuable tool supports your children's mental and emotional health. It's fun and easy to do, requires no art skill, and best of all, the drawings your child makes can be very insightful for you as a parent. Each book comes with suggestions for implementing this book into your child's life, plus a 3-week program to help children and/or parents develop this positive habit as part of their daily routine