Transform Your Life With These Lovely Heart-Healing Essences
see also Healing Your Past
Grief and sadness is the heart-voice that speaks to you about loss and about love interrupted. The true message of grief is that you must be brave enough to open your heart to love again, to reach out to others and fill up your life and your being with love once again
Are you looking for an effective catalyst for healing heart, mind and soul? Like a wonderful wise grandma's hug, these transformative heart-healing essence formulas effortlessly dissolve the residual energies left by heart-breaking events such as relationships breakups and the death of a loved one or beloved pet.
These loving flower frequencies offer freedom from grief, emotional pain, anger, inability to forgive, and defensive behaviors that keep you from experiencing fulfilling love and happiness. Learn about 7 emotional wounds that cause deep and lasting scars
Our fusions are carefully formulated and extensively field tested to ensure efficacy across a broad range of situations and personality types. You may begin to feel mental shifts beginning after just a few days, with lasting results in 21-66 days. Full instructions are provided with each essence fusion
Confused about which essence remedy to choose? Take our happiness quiz! It will tell you which essences will be most helpful for you!
Still unsure? We offer accurate mini testing when you just can't decide which transformational essences are best for you. We'll pin-point the essence fusions that will be most helpful to you. We also offer custom testing and custom essences for those whose needs are unique or more complex
FAQ's about flower essences Learn the science of flower essences Some of our clients' experiences Learn how your health can be affected by your sorrow, grief, broken heart or loneliness
NEW!! "Abandonment Heal" Releases and overwrites feelings of loss, sorrow, heartache, emptiness, and feeling unloved or unlovable caused by feeling rejected or abandoned. Eases your grief and helps you find acceptance and inner peace. Helpful for a relationship breakup or death of someone significant to you
21 days 30 ml @ $30
"Broken Heart Heal" Releases heartache and grief. Shifts you through and beyond long-term grief from divorce, bereavement, or any significant loss or rejection. Turns sorrow and grief into acceptance and understanding when your loss seems so unfair. Especially created for the most challenging types of grief that are so life-altering, and for grief that persists for a much longer period of time. Use following bereavement or divorce. We recommend 'Be Kind to Yourself' to follow this essence
42 days 60 ml @ $50
"Comfort and Solace" Soothes sorrow, heartbreak and emptiness when used immediately following bereavement, separation, euthanizing a pet, or any significant loss. Helps you feel comfort in your memories and find acceptance and inner peace. Especially helpful after the loss of a beloved pet
Do you have a loved onewho is terminally ill? Are you making the difficult decision to euthanize your pet? Have this essence on hand beforehand and start taking it a few days before your loss. It will ease your heart and provide strength and inner peace
21 days 30 ml @ $30
"I took the grief drops immediately after I euthanized my dog a few days ago. I have used your essences for quite some time and have always found them helpful. But, that was the fastest your essences have ever worked for me! It has definitely helped my memories bring me comfort instead of sorrow" Wendy W Pt Colborne
FREE E-BOOK Are you grieving the loss of a pet? Author Marybeth Haines offers 7 effective tools for healing from pet loss in her book The Power of Pets. Receive a FREE E-Book and Pet Loss Support" when you visit www.powerofpets365.com and click on the blue box link. The Power of Pets is primarily about healing from the death of a pet, but the tools can help with any type of grief
"Heartbreak Heal"
The ideal essence fusion to use following a relationship breakup or heartbreak of any kind! Releases emotional pain and broken heart and promotes forgiveness. Allows you to cut the cords from past relationships and move forward with your heart open. Helps to dissolve defensive behaviors and allows you to feel strong and radiate love. Ideal when you have ended a relationship, but have unresolved feelings that prevent you from wanting to begin a healthy new relationship
21 days 30 ml $30
"It's interesting, I did not understand that forgiveness is a really, really big issue with me until I got 3/4 done with Heartbreak Heal, it's like scales fell off my eyes!" Mychelle W California
"... enabled me to cut the chords with all my past relationships and realize I was worth more than just settling. I began to love in the moment rather than needing assurance or insurance." Gabriella P St Catharines ON
"I'm just touching base to let you know that one little bottle of flower essences has been rocking my world!!!!
Holy cow! That stuff is SOOO powerful or I'm harbouring a lot of old #!**!. Either way it's been quite the ride. Wowza!" Sharlene S St Catharines ON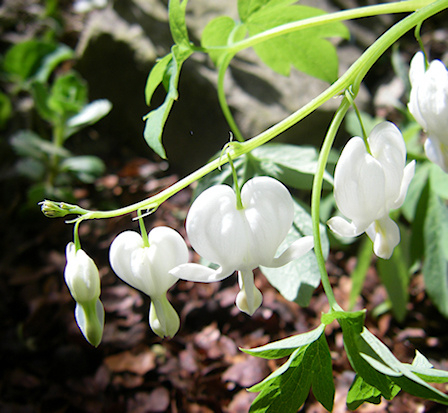 "Love Empowered"
When you've been hurt or betrayed, or are angry and shook up from an argument, or are considering a breakup or divorce, take this loving essence fusion for 3-5 days or longer to help you quickly shift back to your heart center. Your heart center helps you sort out your true feelings for your partner. Your actions will then come from your honest heart rather than your head ... and that is best for everyone
21 days 30 ml $30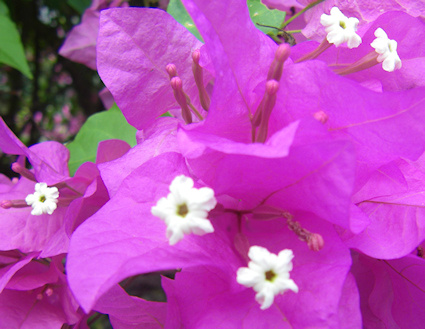 A wonderful warm-and-fuzzy antidote for anyone who is feeling alone and unloved. You'll feel softly enveloped in positive, loving feelings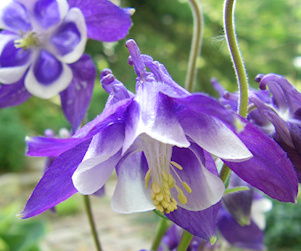 "Dissolving Anger"
Quickly and effortlessly dissolve intense feelings of rage, anger, animosity, road rage, impatience, frustration, vengence, even when those feelings have been long-held. You simply cannot feel angry with this essence! Quickly transforms anger into lightness and joy
21 days 30 ml $30 ~ 60 ml $50

"Forgiveness" Forgive yourself. Forgive others. Find inner peace in the release of resentment, grudges, anger, indignation, and judgment. Forgiveness is a gift to yourself! It promotes wellbeing and feeling magnanamous
"Forgiveness Essence is amazing!" Mychelle W San Diego CA
21 days 30 ml @ $30 ~ 60 ml $50
"Guilt Release"
Effortlessly releases guilt and shame. Dissolves negative self-talk and feeling bad about yourself. Allows you to see a situation with greater clarity, logic, and a higher perspective so you don't automatically accept blame
30 ml $30 ~ 60 ml $50
"So, definitely some things I felt guilty over, came up from the past. I'm feeling better about some main past issues. I feel like my brain is thinking more clearly and I definitely think I'm happier. People noticed something different about me and they just can't put their finger on it. Two people said I look younger !!" Joyce M NY
"Moving On"
Moves you out of self pity and shifts you forward, helping you to accept that you can have a brighter future. Ideal for those who have suffered a loss, death or challenge/change that changes your life as you knew it—such as the loss of a relationship, career, a spouse, or a limb. Helps you embrace that you can have more, not less
21 days 30 ml $30
"Karma Clear"
A very powerful clearing and purging remedy that reaches into your past to clear karmic relationships and events. Leaves you feeling clear and unimpeded
"Things have already shifted with my brother. Saw him at Easter, and I saw that I no longer felt stuck in any dynamics with him. Just feeling freer and freer." Julie A Montreal QC
21 days 30 ml $30
"I had some interesting insights with Karma Clear. It took me back to the Civil War in the U.S. Also, had some insights into possibly being in positions of servitude in the past which explains low self-worth in this lifetime." E R Texas
NEW!! "Faith Hope & Trust"
A lovely gentle essence to assist those experiencing dread and hopelessness. Helps you to feel more positive, optimistic, and not become jaded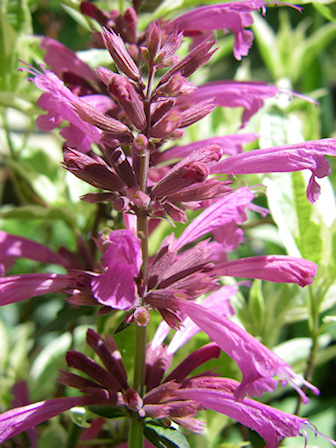 "Restore" for Post Trauma Stress
Created especially for PTSD and rapid recovery from any highly traumatic event. Works quickly and effortlessly to dissolve shock, despair, disillusionment, and panic caused by frightening trauma. Dissolves chaos and static within the energy field and instills a feeling of smooth, expansive wholeness and joy
RESTORE also instills supportive grounding and balance to keep you feeling solid and stable. It restores optimism and innocence that was lost. When used for 3-5 days immediately following a trauma it will quickly act to reverse the negative effects of the experience and restore balance. Use for 21 or more days when post-traumatic stress is long-held
RESTORE is also helpful for those who are highly sensitive to social injustice and all the wrongs in the world and feel helpless to change anything
21 days 30 ml @ $30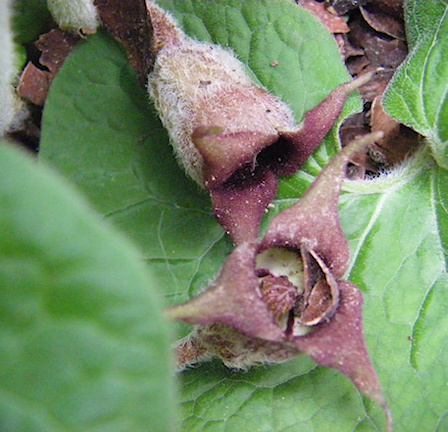 "Womb Heal'
Promotes gentle psychological healing after miscarriage, hysterectomy, or abortion. Do not use if pregnant or nursing
We recommend taking Sweet Innocence to follow this essence
21 days 30 ml $30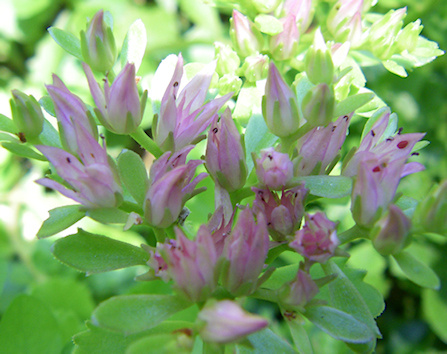 "Mother & Child Bond"
This gentle essence assists with postpartum emotions, rejection of a child, orphaned babies, or adoption. It instills a loving, protective urge and promotes bonding between mother and child
The gentle frequencies of this essence can help new mothers, babies, children and orphaned pets to feel loved and secure. For babies and small children, simply add to bathwater
21 days 30 ml $30