March 4, 2019 @ 8:34 PM
Enchanted Garden Experience 1-day workshops!
It's 'happiness therapy' for your heart and soul! ... with health benefits, too!
Choose from ....
Sunday May 19th 10AM-3:30PM
or
Saturday May 25th 10AM-3:30PM
or
Sunday June 2nd 10AM-3:30PM
It's springtime in an enchanted forest wildflower garden ...
Listen ... the flowers are talking to you ... learn to
hear the ancient flower language as we teach you to become a 'plant whisperer' ... Be in awe as your own inner wisdom and connection to nature blossoms!
Come with us ... we'll take you on a fascinating journey of self-discovery and a deep and profound discovery of the living sentient world around you ... with a spring garden of wildflowers and our own Enlightened Feelings living flower frequencies as your wise and gentle guides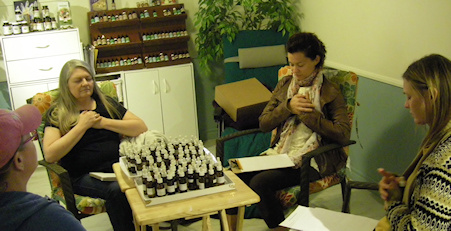 After plant whispering in the morning followed by a vegetarian lunch, we'll i
mmerse you in a Bliss and Balance experience to h
eal the hidden recesses within your heart and soul and rediscover the real you
It's a full day of unique experiences that will forever change you!
The investment is just $79 including vegetarian lunch! Bring a friend or come alone and make new friends!