Life Happens! Powerful Essences for Life's Everyday Challenges
Are you looking for an effortless way to hold your balance and serenity in the midst of life's everyday occurances? Our essence fusions can help you effortlessly cope with the myriad of daily challenges you face in your life including stress, chronic pain, and negotiating the emotional land-mines of daily interactions with others. These high vibration essences can help to instill a daily dose of feel-good!
Our formulas are carefully formulated and extensively field tested to ensure efficacy across a broad range of situations and personality types. Feel mental shifts almost immediately. Use them every day or just as needed. Full instructions are provided with each essence remedy
We also offer accurate custom testing and custom essences for those whose needs are unique or more complex or when you just can't decide which transformational essences are best for you
Confused about which essence remedy to choose? Take our happiness quiz! It will tell you which essences will be most helpful for you!

FAQ's about flower essences Learn the science of flower essences Some of our clients' experiences
"Stress Buster!"
Eliminates the effects of daily stress. Stress Buster works fast and fits in your pocket or purse! We call it 'serenity in a bottle'!
A convenient drug-free way to quickly and effectively relieve the mental effects of everyday stress while retaining mental alertness. Lasts ALL day!
Instills inner calmness and serene balance without losing focus
A relaxed calm mind alleviates stress headaches, tension and stiffness in the neck and shoulders. Stress Buster's relaxing effects naturally helps to reduce stress-induced body odor
Use at bedtime to ease into more relaxed, restful sleep
Not suitable for children or pets
Available in Stress Relief Pack
Use as needed Available in 30 ml atomizer @ $30 ~ 60 ml atomizer @ $50
See more stress relief remedies

"I feel absolutely unflappable with the Stress Buster!" Ron M firefighter Niagara Falls ON
"I have been under tremendous stress from a change of residence. Anything that can go wrong has gone wrong. Everyone has commented on how calm and steady I am though all of this. It has to be the Stress Buster!" Wendy W Pt Colborne ON
"I woke up with a nasty leg cramp. (a rare occurrence) I literally had to walk on my toes in order to grab Stress Buster. I sprayed it on and within in seconds the cramp eased. Whew!" Nancy W Buffalo NY
"AH"
AH assists with dissolving the energetic origins of pain and inflammation. We've combined the frequency of DNA repair and the soothing frequencies of living flower frequencies to help quickly dissolve the detrimental effects of the low frequencies of long-held emotional pain and resentment. The higher frequencies of AH activate and accelerate your body's own healing capacity
AH can help with a wide range of chronic degenerative issues that have not responded well to traditional medical treatment (that's because the cause is actually emotional) ... including arthritis, bursitis, and inflammation. It also enhances the efficacy of natural therapies such as massage, acupuncture, or reflexology by helping to release trapped energy in tissue. Every day our clients discover and tell us about new benefits of AH!
Starts to work in minutes. Drug-free and no side effects or contraindications. Convenient atomizer can be used orally or topically as needed. Gentle and safe for use on children and animals. No odor ~ no staining clothes
"I broke my arm several months ago and it wasn't healing. Doctors said surgery was probably my only option. My sister gave me AH. I've used it for just over two weeks and already the cast is off. Xrays show that my arm has now miraculously healed." Jamie W Florida
"I have already noticed that the AH is magic! thanks so much. I'm taking the drops as directed!! I'm very happy and excited to feel better." Jennifer B Surrey BC
"...I've been using it (AH) on my wrist. I broke it last winter and have been unable to support weight on my palm ever since. But I just realized today that it's almost 100% pain free. I can do push-ups again on my palms, whereas before I could only do push-ups with a closed fist. Those drops are amazing!" Chalcea H Utah
Available in 30 ml atomizer @ $30 ~ 60 ml atomizer @ $50

"Clear & Protect"
So amazingly beneficial, you will want to use it every day! Clear & Protect balances, nourishes and strengthens your energy field from the inside out, radiating a higher frequency that quickly clears negative thoughts, feelings and energies. Provides a buffer from the harmful effects of all
types of negative ambient energies and dissonance. Unimpeded, your vibration and intuition rises, allowing you to experience life from a higher perspective and a more balanced reality. You are better able to adapt and recover from your daily challenges
Clear & Protect offers you an effortless way to raise your vibration and the vibration of the planet! Works in minutes and leaves a light, happy positive feeling for up to 24 hours
Use as needed 30 ml @ $30 ~ 60 ml @ $50

"I have to say that the Protection makes a huge difference inside of me, even clams down those adrenalin/palpitation moments and turns them into a kind of meditation! It's hard to explain....!" Candice M Brantford ON
"Never never NEVER visit your family without it!" Nancy Weil Kenmore NY
"Shield"
Shield offers protection from the day-to-day negativity we all encounter. It safely
shields you so you can stay positive in the midst of negativity, and set healthy boundaries. It provides an energetic shield to protect you from psychic attack, negativity, and 'toxic' people. Shield also helps to counteract anxiety brought on by close encounters with others. Also helpful for those who are ultra-sensitive to EMF's, computers, and environmental stimulus
Shield is ideal for those who have to be in workplaces or situations that are not aligned with your personal and spiritual values
Use as needed 30 ml @ $30 ~ 60 ml @ $50

"I find it soooooo helpful throughout the day when I am around a school full of teenage kids!!!" Meg K Teacher St Catharines ON
"Flow"
Restores flow of universal connection when you feel disconnected, stuck, stalled, blocked, or 'off your game'. Stops worrying and obsessing about an issue and allows you to let it go. Releases resistance, fear and guilt, which can cause neck and shoulder tension and stiffness. Places you in 'the zone' to use the law of attraction. Flow is also ideal for those days you can't meditate to maintain inner balance. Use as needed
"I started with Flow for 3 days. Then I moved on to I Feel Blessed for 3 days. And now I am doing Love Magnet. I took Love Magnet only one day before departing to Dubai and then I didn't resume taking Love Magnet again until after I returned home a week later. When I tell you my trip was absolutely amazing and people, things and experiences were magnetically drawn to me, I am not exaggerating. It was magical. Even my best friend who was traveling with me was saying to me that she couldn't understand what or how but I had an energy surrounding me that has these things magnetized to me. She said whatever you are doing keep doing 'cause something is on you." Isis T Annapolis MD
"Chill Out"
Instills serene relaxed well-being and relaxation. Feels like you've been on vacation for a week! This essence can mellow those who are overly serious and focused in their work, and that make you more pleasant to be around!. It is also calming for those who are hyperactive. Use it for 1-5 days at a time
Available in 15 ml @ $15 ~ 30 ml @ $30

Chakra Balancing Set Set of 10 chakra formulas to address the emotional causes and vibrational imbalances associated with disruptions in the primary chakric system. It's a convenient 'tuning kit' in a bottle when you don't have time to have a Reiki or Vibro-Acoustic treatment! Use as needed to restore lasting balance to body and mind 15 ml dropper bottles plus 30 ml Clear & Protect for all-over clearing and protection
15 ml set $165 value. $125 (save $40!) 30 ml set $300 value $199.98 (save $100!)
Also available as individual chakra essences ~ 30 ml @ $30

.Root Ckakra Provides grounding and vitality. This formula is also ideal for traumas or shock
.Sacral Chakra Opens you to pleasure and fun. Inspires creativity. Use with 3rd Eye to promote the ability to manifest what you envision
.Solar Plexus Restores internal balance and self empowerment and releases karma to promote a return to innocence
.Heart Fosters love and vibrant health
.Thymus Provides soul grounding when you want to leave your body or escape
.Throat Chakra Fosters release of guilt and fear. Promotes forgiveness. Aids in communicating your needs
.Zeal Point Promotes balance of central nervous system. Promotes forgiveness of self. Opens you to universal energies
.3rd Eye Expands consciousness and heightens intuition. Use with Sacral Chakra to promotes the ability to manifest what you envision
.Crown Chakra Instills unconditional love and clarity. Connects you to Divine intelligence
.Clear & Protect 30 ml A wonderful antidote to the negative energies around you! Clears your auric field. Acts as a shield against EMF's, negativity, psychic attacks, etc. and keeps you from absorbing other people's energies. Enhances your intuition

"Be Kind To Yourself"
For those who are so busy looking after everyone else and really need some gentle self-nurturing and self-kindness! Provides a feeling of comfort like a nurturing mother. When
you really need a hug and no one's there to give one
Use for 3-5 days as needed. 21 days or as needed 30 ml $30

"Support"
Created especially for those who are exhausted in body and mind after a long period of personal difficulties, from overwork or excessive burdens, or from caretaking or nursing someone for a long period of time. Helps to instill a sense of comfort, strength, and lets you feel replenished and supported. Good for those caring for an ailing parent or spouse, those in nursing, FACS, or PSW roles. Very beneficial for those who feel burdened or overwhelmed by work projects, and those who are self-employed. Helps to instill calm feelings of being capable, and a sense of 'I can handle this'. Relieves backache caused by feeling unsupported

Use as needed 15 ml $15 ~ 30 ml $30 ~ 60 ml $50
"Dissolving Anger"
Quickly and effortlessly dissolves intense feelings of rage, anger, animosity, road rage, impatience, frustration, vengence, even when those feelings have been long-held. You simply cannot feel angry with this essence! Quickly transforms anger into lightness and joy

21 days 30 ml $30 ~ 60 ml $50
"Drama Free"
Specially designed to keep you from getting drawn into other people's dramas and crises, and to keep you from being a Drama Queen

"Faith Hope & Trust"
A lovely gentle uplifting essence to assist those experiencing dread, anxiety and hopelessness
"Carefree"
A lovely sweet, light essence to help you feel happy and carefree. Especially helpful for children who are fussy or anxious!

Available in 15 ml @ $15 ~ 30 ml @ $30
"I Feel Blessed"
Your daily dose of happiness in a bottle! An uplifting remedy to instill feelings of happiness, blessings and gratitude, and a sense of belonging to 'The All." Allows you to recognize and embrace the blessings present in your life with a calm expectation that things will go your way. Life begins to have a flow, with greater serendipity. Use as needed
"Worry FREE"
Quells worry and allows you to stay in the moment and stop fretting. Helps you feel Divinely protected and in the now

Use as needed 15 ml $15 ~ 30 ml $30 ~ 60 ml $50
"Strength & Resolve"
Creates an 'I can do this" resolve and motivation for overcoming inertia, breaking old habits or clearing clutter. Ideal when you just don't have the strength or will to get things done

21 days 30 ml $30 ~ 42 days 60 ml @ $50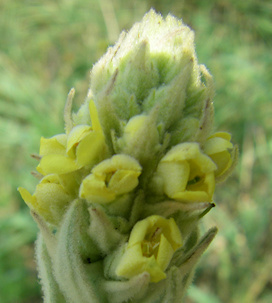 "Holding My Own Space"
Effortlessly hold your balance within your relationships without feeling needy or insecure. Allows you to gracefully 'soul dance' with another

21 days or as needed 30 ml $30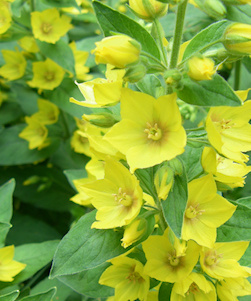 "Social Ease"
Promotes greater confidence, personal ease and comfort in social situations. Ideal for those who feel awkward, shy, or introverted. Ideal when meeting people for the first time
Use as needed 15 ml $15 ~ 30 ml $30

"I was dreading New Years. But, I took Social Ease and surprised myself by having a wonderful time at the party. I found a new ease when talking to people and I wasn't self-conscious when dancing" Lori D Thorold ON
"Rescue & Revive"
Promotes fast recovery from sudden trauma or anxiety! This emergency essence is a grounding, calming stabilizer when administered following any
shock to your system. Its calming, grounding qualities make it wonderful for restoring mental stability and calm balance during anxiety or panic attacks, following arguments or other emotional traumas, or to recover from shock following an accident, fall or fright. Helpful when taken shortly before tests or exams, job interviews, or public speaking. Helps promote a feeling of peace, grounding, wellbeing and clarity. More effective and fast acting than Bach Flower Rescue Remedy. Suitable for Children
Use as needed Available in 15 ml @ $15 ~ 30 ml @ $30

"Restful"
A gentle drug-free sleep aid for those who work shift work and those who cannot quiet their mind at bedtime. Helps induce healthy, relaxed restful sleep. The frequencies of Restful normalize sleep brain-waves so you need less sleep and awake refreshed and energized without grogginess. Increases dreaming and enhances problem-solving during the dream experience. Used nightly for 3-6 nights it will gently 'train' your brain to go into a healthy sleep without resisting View the scientific evidence...

Use for 3-6 days. Then as needed Available in 15 ml $15 ~ 30 ml $30 ~ 60 ml $50l
Stress Relief Pack! 4 of our most popular essence remedies to help you reduce the detrimental energetic effects of daily stress while augmenting mental balance and alertness $90 value $69.98 (Save $20)
.Stress Buster 30 ml atomizer
.Shield 30 ml
.Rescue & Revive 15 ml
.Restful 15 ml

*Individual bottles of your favorite remedies may be re-ordered in any size