We offer gentle essences to address the energetic imbalances that women uniquely encounter
Energetic imbalances begin with emotional imbalances which can lead to physical symptoms. Think of it as your body's way of alerting you rather loudly when you haven't been paying attention to your thoughts and feelings or your own emotional needs. Learn more ...
Run a bubble bath ... light a few candles ... pour a glass of wine ... and take 30 drops of BE KIND TO YOURSELF! ahhhhhh!
Use for 3-5 days as needed. 21 days 30 ml $30

15 ml @ $15 ~ 30 ml $30
"Father Issues"
Daddy issues can negatively impact the lives of women, in particular, because a father is a girl's first experience with male love. So, when you experience abandonment, feel unloved, rejected, or ignored by your dad, or witness how your mom is treated by your dad, or if you have conflicts with your father, it can impact the way you view relationships and men
Your childhood experiences can teach you to accept abuse, feel unlovable, become a victim. or have challenges with male authority figures such as your boss. Unresolved father issues can also cause you to unconsciously transfer your daddy issues to all the men in your life. So, you'll keep choosing unsuitable or 'unavailable partners' such as married men, 'troubled' men, or older men
This profound essence fusion can be life-altering as it helps you process and understand your relationship with your father and the men in your life It prompts the release and healing of all types of pain surrounding your father (including abuse, abandonment, and rejection)
Take a lovely self-love essence to follow this essence

21 days 30 ml $30
NEW!! "Mother Healing"
Heals all the female relationships in your life and also eases your own struggles and insecurities as a mother and nurturer. Releases, heals, and overwrites long-held emotional pain, anger, resentment, unwillingness to forgive, unrequited love, rejection, abandonment, longing for nurturing, and other negative feelings associated with unhealed mother or mothering issues, or other important female relationships in your life such as sisters or lesbian relationships
When you are unhealed with respect to your mother, you will feel unlovable and unable to accept or receive nurturing and love from others. You may not know how to nurture yourself or others in healthy emotionally fulfilling ways. Breast cancer and miscarriage commonly manifest from unhealed mother issues. Mother Healing allows you to transcend your past and see your challenging feminine relationships from a higher perspective

30 ml $30 ~ 60 ml $50
"With this essence I do not get burdened with thoughts and anxieties with all the balancing I am doing. I am able to face it all calmly and with an intuitive know how. As this remedy has made such a huge impact in my life, I am confident that others will have miraculous results, as well " Laura A Toronto ON
I began taking the remedy with the idea that despite working on my relationship with my mother, who was abusive in my childhood, that I still had old feelings and responses to her to clear. Soon after taking the remedy I noticed that she was being a lot softer with me and I felt really happy rather than nervous or anxious talking with her. When I finished the remedy it was almost as if a magic spell had been cast on both of us as there was no longer any animosity or tension in our communication and relationship. The changes here are dramatic and striking. Most importantly, what seemed impossible before in our relationship had now become possible! Thank you for making this incredible shift in my life take place" Kristina P Bellingham WA
"Sexual Abuse Release"
Promotes gentle psychological healing after traumatic physical violation such as rape or assault. Effectively releases trauma 'memory' from tissue in the body where it is being stored. Overwrites the emotional trauma to gradually restore wholeness and well-being
Long-held or childhood physical trauma requires at least 42 days to dissolve completely. Because of the intensely physical experience of the emotional trauma, you may physically feel where you have stored your trauma as it releases
We recommend taking Sweet Innocence or Be Kind to Yourself after completing this remedy

42 days 60 ml $50
"On the very first night I felt other energies leaving me (felt like they had been feeding off and taking my energy). On the 6th day my body started to ache and would return over and over. Took a while for this to leave. Boundary issues kept visiting me again and again giving me adequate practice!" Meghan D SC
"I have just finished the Sexual Abuse Release and over the 7 weeks have experienced a significant and what feels like miraculous reduction in the bladder pain, soreness, burning, frequency, cramps and urgency. I would say it's about 90% better now. I still have to keep acidic drinks to a minimum, but can go about my life much more normally and sleep. Bless you for the work you do." NL UK
"Sweet Innocence"
A gentle restoring of purity and innocence. This essence is especially helpful after taking Sexual Abuse Heal, Deep Wounds of Childhood, or Womb Heal

21 days 30 ml $30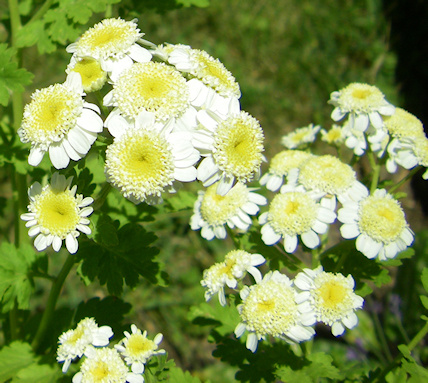 "Women's Vitality"
Designed for women whose emotional issues, intense sense of family responsibility, and over-nurturing of others have manifested into the physical as thyroid issues, weight gain, low energy, edema, hormonal issues or menopause. WOMEN'S VITALITY helps to restore energy and vitality and promotes self-care

30 ml $30
"I know it's thyroid as we have discussed, but the difference between the essence and no essence is profound. Prior to taking the essence I could not, ever put myself first under any circumstances, now I am doing so without guilt. " Mychelle W California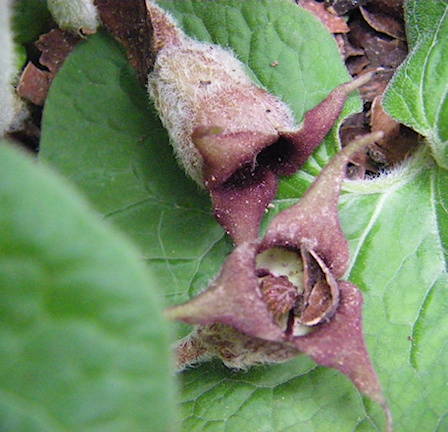 "Womb Heal'
Promotes gentle psychological healing after miscarriage, hysterectomy, or abortion. May promote menses. Do not use if pregnant or nursing
"I feel a lot lighter than I did at the start and a lot more comfortable in my own skin. I let go of a lot of guilt, pain, resentment, self-loathing and fear during the process...I'm so glad I did it." Carla W UK
Try Sweet Innocence after completing this essence

21 days 30 ml $30
"Today was the first day after using Womb Heal (yesterday morning and this morning) and Forgiveness (last night and about to use again tonight before going to bed)...I have to say that even though today is the first day of my monthly cycle, I feel a deep sense of relaxation and a certain kind of "well being" that I can not explain both in my core and in my abdomen.' Anna C White Plains NY
NEW "Mother & Child Bond"
This gentle essence fusion is helpful when there is a broken or absent emotional bond between mother and child that results in rejection or feeling abandoned. The gentle frequencies of this essence can help mothers, babies, children and orphaned pets to feel loved, nurtured and secure.
Use it for negative postpartum emotions, rejection of a child, orphaned babies, or adoption, or just to help you feel more nurturing. It instills a loving, protective urge and promotes healthy emotional bonding between mother and child
For babies and small children, simply add to bathwater or lay the bottle against them

21 days 30 ml $30
"Deep Wounds of Childhood"
Are you afraid of becoming a mom? Or are you afraid of becoming just like your mother? Did you feel you didn't receive the nurturing or love you really needed from your mother? Are you unable to have children?
This essence addresses all the issues surrounding issues with motherhood and maternal nurturing
Try 'Be Kind to Yourself' or Sweet Innocence after this essence
21 days 30 ml $30 ~ 42 days 60 ml @ $50

"I took the drops in the morning as directed. The next morning I woke up with a dream still in my mind, where I was standing in a long hall, my goal was at the other end of the hall, and there was a mountain of junk between me and my goal. The next minute the mountain of junk had been parted like the Red Sea, junk on either side, some of it gone, but a clear path from where I was standing to my goal, and the understanding that I could just walk the path to my goal, or I could let the junk distract me, I could let the junk pull my focus back to it, and not be focused on the goal, free will, my choice.
Every morning that week I woke up with dreams that were stuff to be cleared, which I sent into the Sacred Fire, and the next week the dreams were no longer clear in my mind, like they were just being cleared themselves, as I had built up some momentum. Happier now than 2 weeks ago for sure ..." Heather H Allan Sask
"Fertility"
A general fortifier and womb heal that energetically opens up the pelvic region and releases congested 'cellular memory'. This may restore endocrine balance and promote menses. Do not use if pregnant or nursing

21 days 30 ml $30