1-day workshops (dates currently unavailable) ....
Have you ever wondered how Shamans know how to go out into nature and find the exact element they need to heal body, mind or soul? Everything we need to heal ourselves of every disease or negative emotional state already exists within nature. It is universal law that everything has it's counterpart to ensure balance within the universe. For every disease there must be a natural cure.
Shamans find these remedies within living plants
"What a re-enchantment of the world that would be, to look around and see that the plants and trees of knowledge grow in the garden still" Michael Pollan
We invite you to explore the wisdom of ancient shamans and tap into your own inner 'plant whisperer'.
Feel soul-expanding awe and reverence as your connection to nature blossoms while you find profound healing and inner harmony for your own heart and soul!
Experience for yourself the Enlightened Feelings workshop that people from all over the world have raved about ...
We'll take you on a fascinating journey of self-discovery into a deep and profound oneness with the living sentient world around you ... with a garden of wildflowers and our own Enlightened Feelings living flower frequencies as your wise and gentle guides
It's an adventure for your soul ... the perfect antidote when you are feeling stressed, lost, stuck, or without purpose ... a regenerative boost when city living has caused you to lose your connection with nature ... revitalizing and restorative when you need a health boost ... and profoundly spiritual as you connect deeply to the earth and a loving universal wisdom higher than your own self
You'll spend the morning in the gardens quietly and reverently exploring your senses, intuition and deepest heart with our guidance
and a world of elementals and flowers quietly speaking to you,
... Then we'll head indoors.
After a fresh vegetarian lunch
followed by a profound guided meditation,
you'll
be i
mmersed in a serene
Bliss and Balance experience.
One by one, o
ur living flower frequencies
will caress
the hidden recesses
within
your heart and soul, soothing and restoring inner harmony
while they help you rediscover and love
the real you
The Enchanted Garden Experience is a full day of
unique and profound sensory mind-expanding experiences
that will forever change you!
The investment is just $79
including vegetarian lunch!
"Loved Every part of it! I will recommend it to others"
Megan K St Catharines ON
Workshops take place rain or shine!
(Remember when you were a kid and loved to play in the rain? It was so freeing and fun! Flowers, frogs and faeries are delighted when it rains so your experience may become even be more special!) Bring an umbrella and a change of clothes, just in case!
Bring a friend or two, or come alone and make new friends!
Won't you join us for this amazing experience combining a wild garden of living flowers and our amazing living flower essences?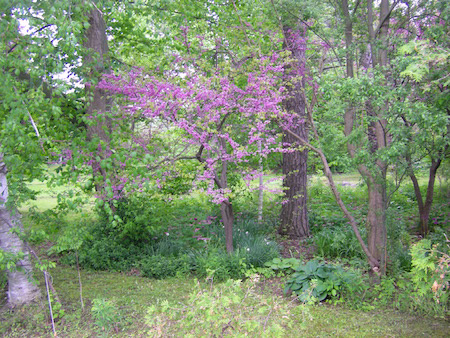 The amazing health benefits of an
Enchanted Garden Experience
One of the biggest benefits of spending time in beautiful organic/natural or wild gardens may come from breathing in phytoncides. These are health-enhancing chemicals emitted by trees and plants. Among other benefits, they cause a surge in cancer-fighting white blood cell activity and decrease stress hormone levels
Multiple benefits of our Enchanted Garden Experience includes:
Gentle effortless healing of your heart and soul

Improvement in mood and sense of happiness

Boosted immune system functioning

Reduced blood pressure

Reduced levels of stress hormones

Accelerated recovery from surgery or illness

Improved sleep

Deeper and clearer intuition
Increased flow of vitality
Increased awareness and capacity to communicate with and understand the world around you
Deepening of your ability to focus and to stay present in the moment
Greater self acceptance
Enhanced connection to the Divine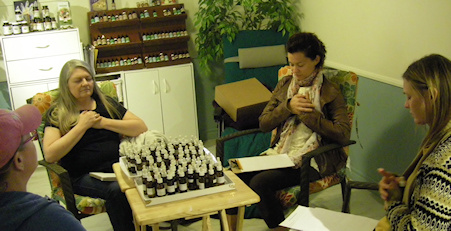 Melt into gentle serenity as you effortlessly dissolve all that is not in balance within your soul ...
Flower essence fusions that your soul uniquely aligns with will be available for purchase after the playshop
What stood out most for me was the individuality of each flower and the wisdom each and every flower contains... I see flowers differently now... The way I look at them has changed... It was a unique and wonderful opportunity to immerse myself into and connect personally with the process that has shifted my life. To be able to experience that with the wisdom, experience and support that Lori brings was an amazing experience that I continue to carry with me" Wendy P Salt Lake City Utah
Register online
or by phone 519-586-2983
Workshops take place at our beautiful wild organic gardens and Carolinian forest property at
1076 Front Rd Booth's Harbour on the scenic Waterfront Trail in beautiful Long Point Beach Ontario