Essences for Gracefully Adapting to Changes in Your Life
Our transformative essence fusions have been created to assist you to with the 'next chapter' in your life. They can assist you to gracefully and confidently adapt to new situations and major changes in your life, however unexpected or abrupt.
Use our essence fusions for bereavement, relocation, a new baby, second marriage, change of job, first day of kindergarten, school or university, retirement, 'empty nest', menopause, or divorce. Our formulas are carefully selected and extensively field tested to ensure efficacy across a broad range of related situations and personality types. Full instructions are provided with each essence remedy
see also Stress and Anxiety Relief
see also Empowering Essences
FAQ's about flower essences Some of our clients' experiences
NEW!! "Abandonment Heal" Releases and overwrites feelings of loss, sorrow, heartache, emptiness, and feeling unloved or unlovable caused by feeling rejected or abandoned. Eases your grief and helps you find acceptance and inner peace. Helpful for rejection by someone significant, such as a relationship breakup, absent parent, marriage breakdown, or death of someone significant to you

21 days 30 ml @ $30
"Adapt to Change"
A wonderful remedy that assists you to move on, adapt, and accept change gracefully and effortlessly. Quells homesickness.
Ideal for first day of school, kindergarten, or college, change of career, immigration, relocating, or change of life. Please specify if you are ordering for a child
21 days 30 ml @ $30
Adapt to Change for Children 30 ml for children @ $30

"When I am in unfamiliar circumstances, I feel scared and want to do what I know. The flowers gave me confidence and security about my decision. I didn't look back. I was ready for my new adventure!" Gabriella P St Catharines ON
Soften your view of situations and everything changes! Promotes allowance and acceptance, adaptability, flexibility, open willingness, co-operation, allowance for new ideas and new ways, risk-taking, and a greater sense of adventure. Assists relationships by promoting a more open, neutral exchange and acceptance of other points of view.
Useful for OCD and some types of addiction. May help to open the mind to new ways of doing things. May also be helpful for those who need to brainstorm or come up with a different approach to a problem or situation

21 days 30 ml $30
"I have long wondered what the statement 'don't resist' meant in terms of allowing change. Since taking the flower essences, I am able to realize my resistance reactions to change. I realize the words, thought and feelings I have in relation to something I don't like IS the resistance. I have connected these thought patterns to feelings of tightness around my middle torso and lower chest. Right where the liver, kidneys and heart are." Jeanne H El Cerrito CA
Shifts you through and beyond long-term grief from divorce, bereavement, or any significant loss or rejection. Releases heartache and grief. Turns sorrow and grief into acceptance and understanding when your loss seems so unfair. Especially created for the most challenging types of grief that are so life-altering, and for grief that persists for a much longer period of time. Use following bereavement or divorce. We recommend 'Be Kind to Yourself' to follow this essence

42 days 60 ml @ $50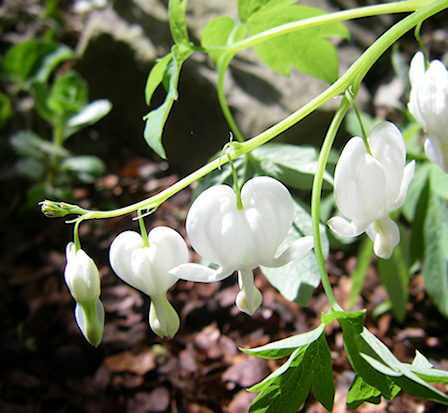 "Comfort and Solace"
Soothes sorrow, heartbreak and emptiness following the loss of a beloved pet, separation from someone you love, or any significant loss. Helps you feel comfort in your memories and find acceptance and inner peace
Are you making the difficult decision to euthanize your pet? Or are you about to love someone you love to terminal illness? Keep this essence on hand beforehand and start taking it a few days beforehand. It will ease your heart and provide strength and inner peace during your time of loss
21 days 30 ml @ $30

"I took the grief drops immediately after I euthanized my dog a few days ago. I have used your essences for quite some time and have always found them helpful. But, that was the fastest your essences have ever worked for me! It has definitely helped my memories bring me comfort instead of sorrow" Wendy W Pt Colborne
"Heartbreak Heal"
Soothes, comforts, strengthens, and restores following a relationship breakup. Heals your heart. Allows you to cut the cords from your past relationship and move forward to find new love
Try Love Magnet when you have completed this essence to help you begin the next chapter in your love life!

21 days 30 ml $30
"... enabled me to cut the chords with all my past relationships and realize I was worth more than just settling. I began to love in the moment rather than needing assurance or insurance." Gabriella P St Catharines ON
"Moving On"
Moves you out of self pity and shifts you forward, helping you to accept that you can have a brighter future. Ideal for those who have suffered a loss, death or challenge/change that changes your life as you knew it—such as the loss of a career, a spouse, or a limb, or a life-altering illness such as cancer. Helps you embrace that you can have more, not less

21 days 30 ml $30
"Restore" for Post Traumatic Stress
Created especially for PTSD and rapid recovery from any highly traumatic event. Works quickly and effortlessly to dissolve shock, despair, disillusionment, and panic caused by trauma. Dissolves chaos and static within the energy field and instills a feeling of smooth, expansive wholeness and joy. RESTORE also instills supportive grounding and balance to keep you feeling solid and stable. It restores optimism and innocence that was lost. When used for 3-5 days immediately following a trauma it will quickly act to reverse the negative effects of the experience and restore balance. Use for 21 or more days when post-traumatic stress is long-held

21 days 30 ml @ $30
"Flow"
When your world is changing or in chaos, FLOW provides graceful mind-body-spirit harmony. Releases resistance, frustration, fear, guilt. Places you in 'the zone' to use the law of attraction and synchronicity. Use as needed

15 ml @ $15 ~ 30 ml $30 ~ 60 ml $50
"Control Release"
Life happens....and you can't control it.
Control Release releases inner tension, fear, and judgment. It allows you to accept and gracefully adapt to changes around you

21 days 30 ml $30 ~ 42 days 60 ml @ $50
"Support"
A helpful supportive essence for caregivers of loved ones with serious or terminal illness. Provides comforting support and restores your inner balance and energy when you feel depleted, overburdened, and overwhelmed

Use as needed 15 ml $15 ~ 30 ml $30 ~ 60 ml $50
"Worry FREE"
Quells worry and allows you to stay in the moment and stop fretting. Helps you feel Divinely protected and in the now

Use as needed 15 ml $15 ~ 30 ml $30 ~ 60 ml $50
"AH FLEXIBLE"
When change in your life is resisted, or desired change is thwarted, your body may begin to mirror your mental state. Resistance will show up as inflexibility and pain in your joints, especially ankles, knees, and hips--the areas of your body that literally propel you forward
AH FLEXIBLE promotes flexibility and ease of movement. Starts to work in minutes. Enhances the efficacy of natural therapies such as massage, acupuncture, or reflexology. Apply topically to area of stiffness and pain. Convenient atomizer. Use orally or topically as needed

Available in 30 ml topical atomizer @ $30 ~ 60 ml atomizer @ $50