Feel-Good Essences
Why are feel-good essences an important part of your daily regimen?
Negative feelings such as anger and grief come from within, fueled by your own substance. So, these emotions wear you out and leave you feeling less than you are. But, love, gratitude, joy and other high vibration emotions flow through you from the universe. They energize and leave you feeling expanded, lighter, fuller, and complete
Our collection of feel-good essences are wonderfully uplifting. They instill balance, well-being, happy feelings, and often even a sense of bliss. Try one for 3-5 days and see the difference in how you feel!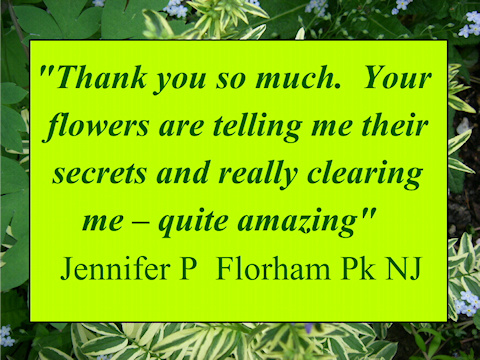 see also Stress & Anxiety Relief
see also Empowering Essences
see also Self-Nurturing
see also essences for Spiritual Growth
see also Clearing & Protection
FAQ's about flower essences Learn the science of flower essences Some of our clients' experiences
Learn how happiness can help you live longer!
"I Feel Blessed"
An uplifting remedy to instill feelings of happiness, blessings, gratitude, and a sense of belonging to 'The All." Allows you to recognize and embrace the blessings present in your life with a calm expectation that things will go your way. Life begins to have a flow, with greater serendipity. Use as needed

15 ml @ $15 ~ 30 ml $30

"Carefree"
A lovely sweet, light essence to help you feel happy and carefree. Good for those who are too serious or stoic and need to lighten up! Especially helpful for babies and children who are fussy, colicky or cry a lot! Add a little to bathwater or a few drops in water or juice. Place a bottle in the crib for a more restful baby

Available in 15 ml @ $15 ~ 30 ml @ $30
"Chill Out"
Instills serene relaxed well-being and relaxation. Feels like you've been on vacation for a week! Especially helpful for those who are too driven, too serious, too hyperactive, or cannot relax

Available in 15 ml @ $15 ~ 30 ml @ $30
"Clear & Protect"
Clear & Protect is well suited to individuals beginning to open to higher consciousness, self-healing or spiritual transformation. It is also recommended for healers and psychics who absorb the energies of their clients, as well as those who are sensitive or empathic and are easily knocked out of balance by absorbing the energies of those around them
Balances, nourishes and strengthens your energy field from the inside out, radiating a higher frequency that clears your field of negative thoughts, feelings and energies. Provides a buffer from the harmful effects of all types of negative energies, dissonance and EMF's that have no place in your energy field, allowing your clear energy field to radiate out to balance your environment and those around you
Unimpeded, your vibration rises, allowing you to experience life from a higher perspective and a more balanced reality. You are better able to adapt and recover from your daily challenges. Clear & Protect offers you an effortless way to raise your vibration and the vibration of the planet! Works in minutes and leaves a light, happy positive feeling for up to 24 hours
Use as needed 30 ml @ $30 ~ 60 ml @ $50

"I have to say that the Protection makes a huge difference inside of me, even clams down those adrenalin/palpitation moments and turns them into a kind of meditation! It's hard to explain....!" Candice M Brantford ON
"Never never NEVER visit your family without it!" Nancy Weil Kenmore NY
"Be Kind To Yourself"
Provides a feeling of comfort like a nurturing mother. When
you really need a hug and no one's there to give one
Use for 3-5 days as needed

21 days 30 ml $30
"Dissolving Anger"
Quickly and effortlessly dissolves intense feelings of rage, anger, animosity, road rage, impatience, frustration, vengeance, even when those feelings have been long-held. You simply cannot feel angry with this essence! Quickly transforms anger into lightness and joy

21 days 30 ml $30 ~ 60 ml $50
"Faith Hope & Trust"
A lovely gentle essence to assist those experiencing dread and hopelessness. Helps you to feel more positive, optimistic, and not become jaded
"Flow"
Restores a flow of universal connection when you feel disconnected, stuck, stalled, blocked, or 'off your game'. Stops worrying and obsessing about an issue and allows you to let it go. Releases resistance, fear, guilt. Use as needed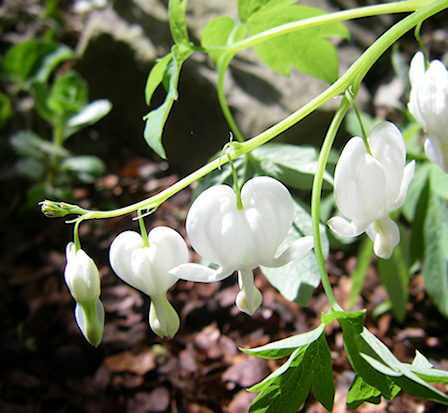 "Love Empowered"
Promotes forgiveness, love and trust. Allow you to act from the heart

21 days 30 ml $30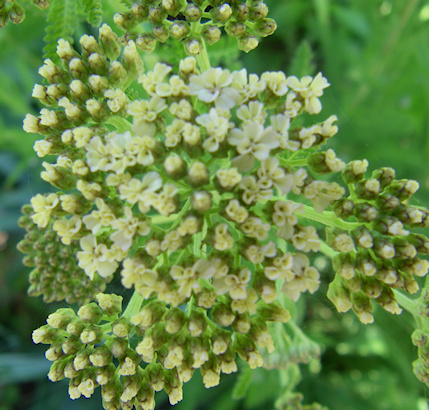 "Love Yourself"
A sweet, kind, uplifting feel-good self-hug
21 days 30 ml $30

"...definitely something to this… I feel different in a good way. I continue to be amazed at how quietly this all works" Jeanne C Estero FL
"Open Door to Co-Creation"
A high-frequency essence that extends your aura outward expanding into universal oneness. Allows you to quite rapidly manifest with ease. A lovely feel-good essence that facilitates the power of larger universal forces in partnership with your focus, thoughts and feelings. Use with thoughtful deliberation and highest intent to create what you want. Use for 3-5 day intervals as needed
"Pure LIGHT"
Heightens your personal vibration. Opens the zeal-point chakra and raises the
kundalini energy. Subtly enhances your awareness of nature which may be helpful for meditation, communing with animals, etc. Do not drive or operate machinery
Available in 15 ml @ $15 ~ 30 ml @ $30

"The first time I used this essence I visited a butterfly conservatory and had an extraordinary moment with a butterfly. As it perched on my fingertip I looked deeply into its eyes and felt profoundly its intelligence and knew it had felt a connection to me, as well. When I set the butterfly down on a bush and walked away, it flew back to me and landed again on my hand, wanted to repeat the connection" Lori D'Ascenzo
"Shield"
Stay positive in the midst of negativity, and set healthy boundaries. Shield provides an energetic shield to protect you from negativity, and 'toxic' people. Allows you to stay positive and happy without being affected by others' moods. Also helpful for those who are ultra-sensitive to EMF's, computers, and environmental energies
Use as needed

30 ml @ $30 ~ 60 ml @ $50

"I find it soooooo helpful throughout the day when I am around a school full of teenage kids!!!" Meg K Teacher St Catharines ON
"Stress Buster!"
No time for a massage, meditation or weekend away? Stress Buster works fast and fits in your pocket! We call it 'serenity in a bottle'! Quickly and effectively relieves the mental effects of everyday stress while retaining mental alertness and lasts ALL day!
Instills inner calmness and serene balance without losing focus
Use at bedtime to calm mental chatter and stress to allow more relaxed, restful sleep
Use as needed Available in 30 ml atomizer @ $30 ~ 60 ml atomizer @ $50

"I feel absolutely unflappable with the Stress Buster!" Ron M firefighter Niagara Falls ON
"I have been under tremendous stress from a change of residence. Anything that can go wrong has gone wrong. Everyone has commented on how calm and steady I am though all of this. It has to be the Stress Buster!" Wendy W Pt Colborne ON
"Worry FREE"
Quells worry and allows you to stay in the moment and stop fretting. Helps you feel Divinely protected and in the now. Supremely relaxing and de-stressing

Use as needed 30 ml $30 ~ 60 ml $50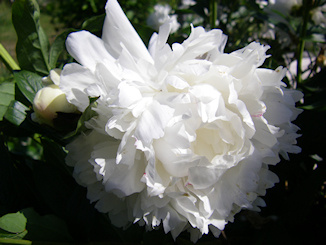 "Young at Heart"
An uplifting lighthearted playful feel-good essence that is rather reminiscent of what it felt like when you were youthful and carefree. Opens you to pleasure