Self Nurturing and Self-Love
Loving others begins with loving and nurturing yourself first! How can you feel loved and give love freely if you don't feel lovable? How can you expect others treat you with love, respect and tenderness, if you aren't treating yourself with love, tenderness and respect?
see also Heart Healing
see also Healing Your Past
"Be Kind To Yourself"
For those times you really need gentle self-nurturing and self-kindness. Provides a feeling of comfort like a nurturing mother. When
you really need a hug and no one's there to give one

Use for 3-5 days as needed. 21 days 30 ml $30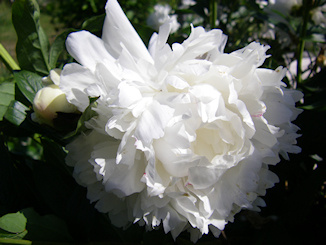 NEW!! "Beloved Inner Child" Nurture, heal, and love your wounded inner child. This gentle loving essence feels playful, innocent, happy and carefree. It lets your inner heart sing!

21 days 30 ml @ $30
A wonderful warm-and-fuzzy antidote for anyone who is feeling alone and unloved. You'll feel softly enveloped in positive, loving feelings

21 days 30 ml $30
"Under the sustaining influence of love, the physical body is always at its best. It is probably true that more people are sick from lack of love in their lives than from all other causes put together" Eric Butterworth
"I Am Lovable"
A sweet essence to help you to feel more lovable and willing to receive love. By promoting self-love, I Am Lovable helps you to believe when others tell you that they love you, and helps you to accept and receive when others want to do nice things for you
21 days 30 ml $30

NEW!!! "Self Acceptance"
A lovely gentle essence to help you love and accept yourself and your body-- just as you are. Ends being self-critical
21 days 30 ml $30 ~ 60 ml $50

"I Am Deserving"
Overrides those negative messages you've been receiving from others and from yourself, that you are flawed or not deserving, and helps to instill self-acceptance, confidence and ease

21 days 30 ml $30 ~ 60 ml $50
"I have noticed some shifts already in my ability to receive, with little synchronicities occurring, generosity, and ah-a insights. I am looking forward to the next 17 days of increased deservingness" Jennifer B Santa Fe NM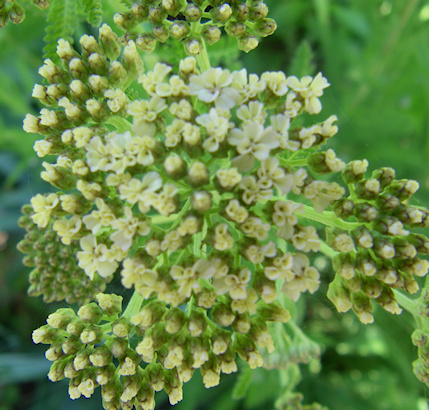 "Love Yourself"
A sweet, kind, uplifting feel-good self-hug
21 days 30 ml $30

Helps you hold your balance as a natural nurturer.
This essence fusion is so very helpful for naturally loving nurturers who are always busy looking after everyone else's needs except their own! It is ideal for women who are self-sacrificing, especially for their family, as well as those whose careers are in nurturing professions, such as nurses, alternative healers and empaths, and for those who tend to be 'rescuers' and want to 'fix' or help everyone.
It keeps you from being overly nurturing, from taking your work home with you mentally and energetically, and from rescuing. It instills the balance needed to stop you from being a selfless martyr and prompts you to look after your own needs while you help others
NURTURER IN BALANCE may also assist with weight issues that result from constantly absorbing the energies of others
"I found the Nurturer in Balance helped me tackle "stuff" around the house without getting negative, resentful, and annoyed at everyone and not getting overwhelmed" Carrie P Welland ON
NEW! "LOVING NURTURER"
Created especially for those who need some help to feel more nurturing, warm, and loving. It gently allows nurturing to become a joy and feed your soul rather than feel awkward, uncomfortable, or burdensome

30 ml $30
"Goddess"
A yin essence fusion to support and strengthen feminine energies. Deeply grounding and receptive, feels likes Gaia with undertones of 'femme fatale' sensuality

30 ml $30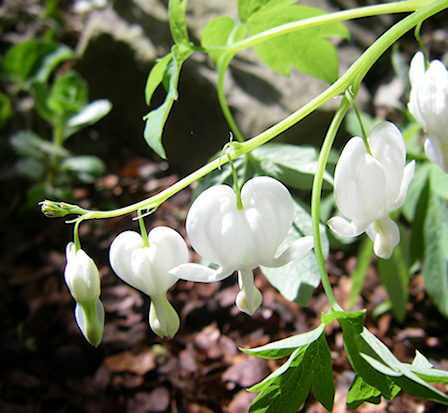 "Love Magnet"
LOVE MAGNET helps to focus the energy of your body and mind on feelings of love and closeness, while accentuating feelings of attractiveness and drawing others to you. Helps improve relationship skills and deepen connections that are vital for relationships of all kinds. Attracts love, closeness, and affection of all kinds. For ideal results use Love Magnet after you are fully self-integrated and have dissolved any lingering grief, defensiveness, or despair. Recommended to first use "My Authentic Self"

Use 3-5 days. Then every 4-8 weeks 15 ml $15 ~ 30 ml @ $30

"Love Magnet is definitely working. Physiologically, I feel good, I feel vibrant and energetic. And I'm also manifesting things that I have been wanting for a very long time... little things that meant a lot to me. In addition to that, I've been feeling more frisky in terms of feeling softer in my heart and overall disposition. I have even been kinder to my ex and more gracious. It feels like I've let a lot of this hard exterior shell go. Which is a good thing." Isis T Annapolis MD
"I thought some great romance would suddenly show up at my door. But, instead, I found that my friends and family were inexplicably more loving toward me. Then, on day 3 of the essence, out of the blue, a male platonic friend suddenly became cuddly and affectionate and wanted to take our friendship to a new level. Not what I expected. But interesting!" Wendy W Pt Colborne
"My Authentic Self"

This is the ideal essence for those who have self-image problems such as low self-esteem, attracting the wrong partners, neediness or discomfort being alone, hiding your true feelings or true self and order to keep the peace, and for those who compromise their own needs in order make others happy. In an effort to be accepted, sociable, cooperative, and liked by others, you may be compromising your needs and losing who you really are and what you need to sustain yourself
Not being your true self results in loneliness (even when with others), unfulfilling relationships, low self esteem, and never getting your needs met. How can you ever be loved just for yourself, or find the right partner for yourself, if no one sees the real you?

21 days 30 ml $30 ~ 60 ml $50
"Throughout the days I was taking it, I fell in love with myself. I am important and I matter. I am amazed with myself now and how I respond and feel about things. What other people say, those that bother me before, does not have much weight now. The thoughts of others, those that I assume they have of me, do not matter. I feel good about me. It feels good to be detached from useless thoughts and emotions. I'm excited to move on to other flower essences and become a better me in the process. I'm grateful to have found you and your flower essences. It's a wonderful blessing." Maria G Oxnard CA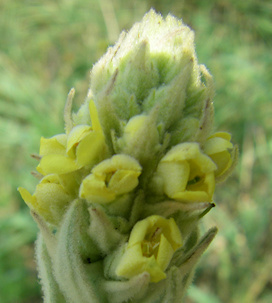 "Holding My Own Space"
Effortlessly hold your balance within a relationship without feeling needy or insecure. Allows you to gracefully 'soul dance' with another. Helps you be more true to your soul and return to joy and happiness. Also ideal for those who cling and those who keep being drawn back into a failing or unhealthy relationship

21 days 30 ml $30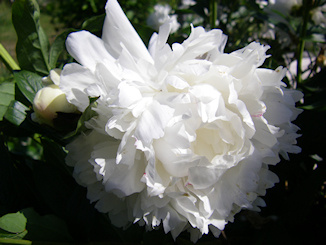 "Young at Heart"
An uplifting lighthearted playful feel-good essence that is rather reminiscent of what it felt like when you were youthful and carefree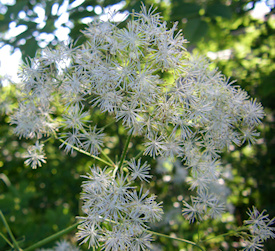 "Forgiveness"
Forgiveness is the most wonderful freeing gift to yourself! It brings peace and grace. Forgive yourself. Forgive others. Find inner peace in the release of resentment, grudges, anger, indignation, and judgment
"Forgiveness Essence is amazing!" Mychelle W San Diego CA

21 days 30 ml @ $30 ~ 60 ml $50
"The importance of forgiving yourself cannot be stated strongly enough. If you carry around thoughts of shame about what you've done in the past, you're weakening yourself both physically and emotionally." Dr Wayne Dyer
"Guilt Release"
Effortlessly releases guilt and shame. Dissolves negative self-talk and feeling bad about yourself. Helps you feel free and able to set healthy boundaries to not let others take advantage of you. Allows you to see a situation with greater clarity, logic, and a higher perspective so you don't automatically accept blame

30 ml $30 ~ 60 ml $50
"Support"
A helpful supportive essence for those who are carrying many burdens alone. Helpful in replenishing those who work without recognition or appreciation as support or caretakers for others. Provides comforting support and restores your inner balance and energy when you don't receive support or encouragement from others

Use for 3-5 days whenever needed 15 ml $15 ~ 30 ml $30 ~ 60 ml $50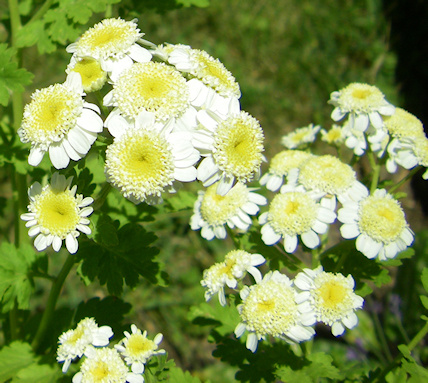 "Women's Vitality"
Designed for women whose emotional issues, intense sense of responsibility and over-nurturing of others have manifested as thyroid issues, weight gain, low energy, edema, hormonal issues and menopause. WOMEN'S VITALITY helps to restore energy and vitality and promotes self-care

30 ml $30
"Clear & Protect"
So amazingly beneficial, you will want to use it every day! Clear & Protect balances, nourishes and strengthens your energy field from the inside out, radiating a higher frequency that quickly clears negative thoughts, feelings and energies. Provides a buffer from harmful effects of all
types of negative ambient energies and dissonance. Unimpeded, your vibration and intuition rises, allowing you to experience life from a higher perspective and a more balanced reality. You are better able to adapt and recover from your daily challenges
Clear & Protect offers you an effortless way to raise your vibration and the vibration of the planet! Works in minutes and leaves a light, happy positive feeling all day
Use as needed 30 ml @ $30 ~ 60 ml @ $50

"I have to say that the Clear & Protect makes a huge difference inside of me, even clams down those adrenalin/palpitation moments and turns them into a kind of meditation! It's hard to explain....!" Candice M Mt Pleasant ON
"Never never NEVER visit your family without it!" Nancy Weil Kenmore NY
Self-Love Trio Use whenever needed for self-nurturing, inner balance, and replenishment! $90 value $80 (Save $10)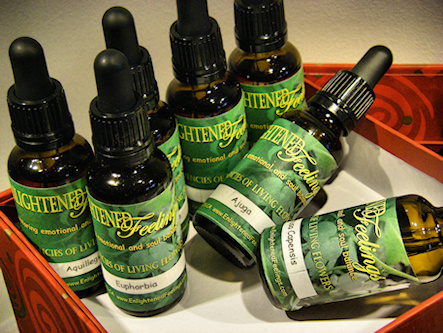 .I Am Deserving to help you feel more worthy and lovable 30 ml
.Be Kind to Yourself to promote self-nurturing and self-care 30 ml
.Self Acceptance to help you lovingly accept yourself and your body 30 ml

*Individual bottles of your favorite remedies may be re-ordered in any size
Self-Care Pack Use whenever needed for self-nurturing, replenishment and support! $90 value $80 (Save $10)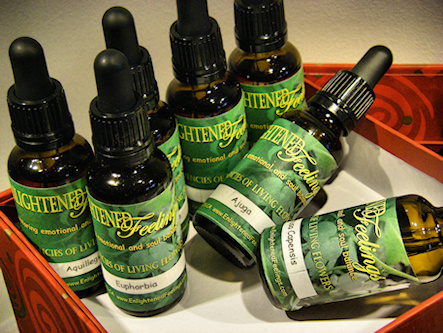 .Nurturer in Balance to help you nurture yourself as much as others 30 ml
.Be Kind to Yourself to promote self-nurturing and self-care 30 ml
.Support replenishment and support for caregivers 30 ml

*Individual bottles of your favorite remedies may be re-ordered in any size