Transform Your Life With These Empowering Essences
see also Essences for Confidence in New Situations
see also essences for Career Success or Good Fortune
see also Overcoming Bad Habits
see also Custom Essence Formulas
Are you looking for an effortless catalyst for change, unification, clarity, integration, and equilibrium? These transformative essence fusions were carefully formulated to assist you to effortlessly break free of negative habit patterns that are sabotaging your life and keeping you from success and self-empowerment. Our essence fusions combine multiple individual flower essences for a more comprehensive approach to an issue. Learn about the 7 emotional wounds that may be sabotaging your success.
Our living essence fusions combine 3-9 individual living essences to address multiple aspects of a complex state of being. They are extensively field tested to ensure efficacy across a broad range of situations and personality types.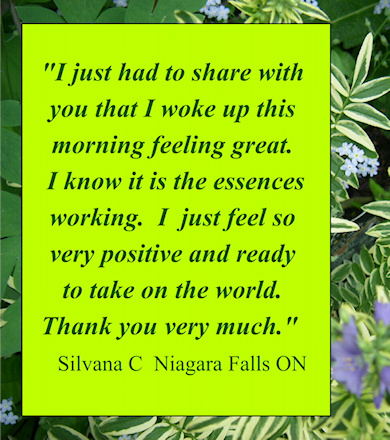 Use one essence fusion at a time to create the shift you desire. Feel mental shifts beginning after just a few days. Lasting results in 21 days. Full instructions are provided with each essence remedy
"I just wanted to send you a quick note of thanks for the essences you selected for me just shy of a month ago (I Am Deserving, Success & Love Empowered). Each one has assisted me in one way or another. When I say assisted I truly mean breaking old mind habits over another. As a result I feel my approach & attitude towards my work environment has improved tenfold, which I believe will be beneficial to my current challenges or should I say opportunities! Thanks again & I look forward to any other suggestions that you may have. Warm regards," Phil T Toronto
Confused about which essence remedy to choose? Take our happiness quiz! It will tell you which essences will be most helpful for you!

Still unsure? We offer accurate mini testing when you just can't decide which transformational essences are best for you. Let us pin-point the essence fusions that will be most helpful to you
We also offer accurate custom testing and custom essences for those whose needs are unique or more complex or when you just can't decide which transformational essences are best for you
FAQ's about flower essences Learn the science of flower essences Some of our clients' experiences
"Empowerment"
Feel uplifted as you step into your authentic power and give up the need to control situations or others. End the cycle of giving away your power by playing the rescuer or victim. Shift your energy from worrying about what others will think about you to what you know to be true about yourself. Stand up for yourself in all situations with compassion, not anger or defensiveness. Take charge of your own path and journey. Feel more disciplined, assertive, assured, and responsible

21 days 30 ml $30 ~ 60 ml $50
"Self Esteem"
Promotes independence and self confidence. Quells neediness
21 days 30 ml $30 ~ 60 ml $50

NEW "Self Acceptance"
A lovely gentle essence to help you love and accept yourself and your body. Ends being self-critical
21 days 30 ml $30 ~ 60 ml $50

"Self Forgiveness"
A lovely essence to prompt self forgiveness and inner peace. Releases self-recrimination, self-judgment and grudges against self. Helps you to feel more loving toward yourself

21 days 30 ml $30 ~ 60 ml $50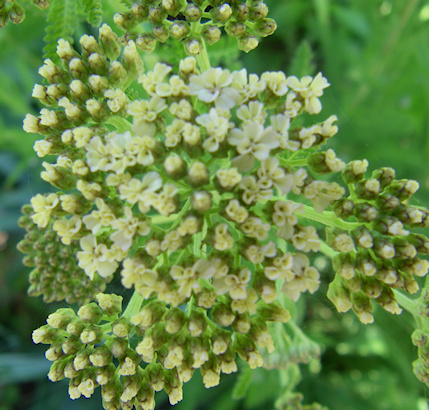 "Love Yourself"
A sweet, kind, uplifting feel-good self-hug
21 days 30 ml $30

"...definitely something to this… I feel different in a good way. I continue to be amazed at how quietly this all works" Jeanne C Estero FL

"I Am Deserving" "We cannot draw to ourselves more than we think we are worth" Iyanla Vanzat
To open your arms wide to love and abundance, you have to feel truly worthy of the blessings, love and opportunities that come to you. That is why 'I Am Deserving' is so important! It overrides those negative messages you've been receiving from others and from yourself, that you are flawed, inadequate, or not deserving, and helps to instill self-acceptance, confidence and ease. Think of it as both an empowerment tool and a relationship tool

21 days 30 ml $30 ~ 60 ml $50
"I have noticed some shifts already in my ability to receive, with little synchronicities occurring, generosity, and ah-a insights. I am looking forward to the next 17 days of increased deservingness" Jennifer B Santa Fe NM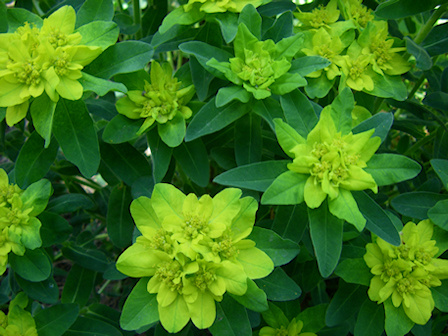 "Success"
Helps you feel more capable, competent, organized and motivated. Confidence inspires success!

21 days 30 ml $30 ~ 60 ml $50
Also available in Empowerment Trio
"My friend Bruce has taken a bottle of Success and I can see a difference in him lately. How incredible this all is. How on earth you've figured this all out amazes me." Barbara C Buffalo NY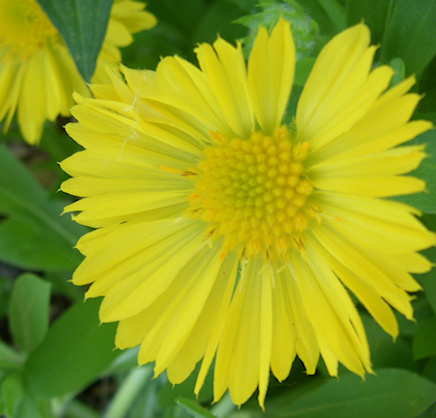 "Uplifting Confidence"
Boldly instills feelings of self-worth and confidence. Ideal for starting a new endeavor, sales, stage fright, bullying in the workplace, or increased confidence at work and in social situations

21 days 30 ml $30
"I notice especially in the morning, how much more grounded I feel. I feel like I can really sink into the moment and look people in the eye and I comfortably take up more space." Casey M, actress Hollywood CA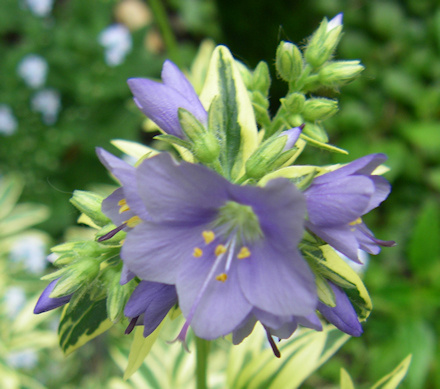 "Respect Me!"
Dissolves false and negative self-images. Purges buried anger from a lifetime of feeling excluded, outcast, or not being treated fairly or with respect. Allows you to make peace with feeling 'different' from others. Promotes self-acceptance and inner strength that helps you to stand up for yourself. Helps you to recognize unfairness. Good for artists, those who are bullied, special-needs, or those who feel socially awkward or like an outcast
21 days 30 ml $30

"What I have noticed so far is a calmness... A sort of bliss. I have been energetic, motivated, and almost giddy... Social situations that I would normal be terrified of ... I look forward to" Meg K Fonthill ON
"A big thaw. I don't care what people think. I feel unencumbered. I give permission to myself to sing, allowing my divinity to be expressed." Karen U St Catharines ON
"My Authentic Self"
Meet your best self! This important botanical frequency fusion gently integrates and reconciles all aspects of self to help you feel confidently happy with yourself without being concerned about what others think. Gain a strong, fully self-integrated, confident, authentic self.
This essence remedy is also very helpful for those who don't want to face or accept their negative qualities or 'shadow side'. It helps you be true to your soul, true to your feelings. This can be life altering!
This is the ideal essence for those who have self-image problems such as low self-esteem, attracting the wrong partners, neediness or discomfort being alone, insecure when in a relationship. hiding your true feelings or true self and order to keep the peace, and for those who compromise their own needs in order keep others happy
Not being your true self results in loneliness, unfulfilling relationships, low self esteem, and never getting your needs met. How can you ever be loved just for yourself, or find the right partner or career if no one meets the real you?
Any of these symptoms:
No longer know who you really are

Afraid to relax and just be yourself

Not getting your needs met

Acting to gain love, approval, or acceptance

Lonely, even when with others

Low self esteem

Attract the wrong kinds of partners, u

nfulfilling relationships

Needy, jealous and insecure

Feel judged by others

Feel unlovable

Self-judgment, self criticism

Uncomfortable and awkward in social situations

Not understanding your value to others

21 days 30 ml $30 ~ 60 ml $50
"OMG! This is marvelous. Other people need to know about this! It's like pieces of me are being extracted for me to fully observe." Laurie W Thorold ON
"I feel like I have achieved the honesty I was looking for, I am feeling like I have made the shift & am consciously (& unconsciously) working towards being my authentic self. I have found the motivation & am walking through the path of uncertainty & have exciting plans in place.." Kelly K Ft Erie ON
"I have been just loving the My Authentic Self. I take it in the morning and am finding I am more balanced thoughout the day" Meg K Fonthill ON
"Throughout the days I was taking it, I fell in love with myself. I am important and I matter. I am amazed with myself now and how I respond and feel about things. What other people say, those that bother me before, does not have much weight now. The thoughts of others, those that I assume they have of me, do not matter. I feel good about me. It feels good to be detached from useless thoughts and emotions. I'm excited to move on to other flower essences and become a better me in the process. I'm grateful to have found you and your flower essences. It's a wonderful blessing." Maria G Oxnard CA
"I Am Lovable"
A sweet essence to help you to feel more lovable and willing to receive love. By promoting self-love, I Am Lovable helps you to believe when others tell you that they love you, and helps you to accept and receive when others want to do nice things for you. You may even treat yourself with more love and kindness!
21 days 30 ml $30 ~ 60 ml $50

"Soul Retrieval"
Reclaims fragmented or disowned aspects of self and helps you find joy in your own inner child. Helps overcome negative past life experiences that are sabotaging you in this lifetime. Allows you to accept and integrate your negative qualities to create wholeness. This is also a good essence if you feel you have dark entities persistently around you
21 days 30 ml $30

"Old memories of self, mistakes I made and would not face, have come up. I remembered the times I was not treated with respect, and suddenly realized it was because I was giving away my power by disowning myself. As the essence progresses, my creative self-expression and inner child have returned. Nice" Lori D Thorold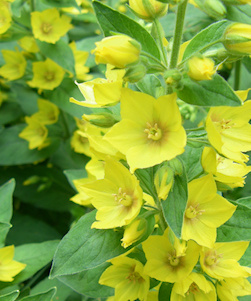 "Social Ease"
Promotes greater confidence, personal ease and comfort in social situations. Ideal for those who feel awkward, shy, or introverted. Try it for blind dates or when meeting people for the first time
Use as needed 15ml $15 ~ 30 ml $30

"I was dreading New Years. But, I took Social Ease and surprised myself by having a wonderful time at the party. I found a new ease when talking to people and I wasn't self-conscious when dancing" Lori D Thorold ON
"Social Empowerment"
An amazing essence that neutralizes the emotional and psychological impact of social rejection, bullying, mean or 2-faced people, and feeling misunderstood or like an outcast or social misfit. This essence also helps you to be more out-going and better able to connect with others and instils greater social rapport with others. It fosters self-acceptance and inner comfort while instilling confidence and appreciation of others. Very empowering for those who feel awkward or out-of-place in social settings or shunned in their workplace
Use as needed 15ml $15 ~ 30 ml $30 ~60 ml $50

"thank you so much social outcast is doing wonders for me. I got like three four numbers from some pretty girls tonight and people are just being nicer in general. I'm not used to it. I'm so much more open to meeting new people. I'm not afraid. I'm not scaring people away. I'm meeting better people. People are kind and warming up to me. People are NOT draining my energy. It's easier for me to go out into the world and meet people and grow successful socially. I am attracting tons of positive social good healthy energy. Thank you" Jack M Brooklyn NY
"I do believe the Social Outcast has played a role in reducing my anger. There isn't as much panic about being left out so I'm able to relax more. I'm noticing I don't feel as much of a need to entertain people. Feeling like I need to entertain people so I won't be abandoned has been a core belief of mine from childhood. It's exhausting, makes me resentful of others and is a huge part of my anger." Anita G Maryland
The first step to empowerment is to soften your view of situations. Miraculously, everything changes! I AM FLEXIBLE promotes allowance and acceptance, adaptability, flexibility, open willingness, co-operation, allowance for new ideas and new ways, risk-taking, and a greater sense of adventure. Assists relationships by promoting a more open, neutral exchange and acceptance of other points of view.
Useful for OCD and some types of addiction including Oxycotin. May help to open the mind to new ways of doing things. May also be helpful for those who need to brainstorm or come up with a different approach to a problem or situation

21 days 30 ml $30 ~ 60 ml $50
"I have long wondered what the statement 'don't resist' meant in terms of allowing change. Since taking the flower essences, I am able to realize my resistance reactions to change. I realize the words, thought and feelings I have in relation to something I don't like IS the resistance. I have connected these thought patterns to feelings of tightness around my middle torso and lower chest. Right where the liver, kidneys and heart are." Jeanne H El Cerrito CA
Helps you to use your dramatic qualities in positive ways such as enthusiastic leadership rather than in negative self-sabotaging ways. Quells the need to be a drama queen, and stops you from taking on other people's dramas, crises, and problems. Keeps you from being knocked off balance by dramas and helps you remain neutral in the midst of chaos
Symptoms you are a drama queen:
attract crisis and chaos

talk about your problems a lot

exaggerate or dramatize

focus on the negative

thrive on attention, approval or praise, or being in the spotlight

attract people who are always in crisis or chaos or need help

are not using your natural enthusiasm, leadership, or ability to inspire others in positive ways

give away your power by believing you are a victim of fate

21 days 30 ml $30 ~ 60 ml $50
"Guilt Release"
Feelings of guilt or shame can cause you to sink into self-destructive behavior. Dividing self into judge, criminal and punisher causes feelings of separation, isolation and loneliness.
Guilt Release provides atonement (at-one-ment) by helping to build a better balance with the cosmos through inner peace. Effortlessly releases unconscious guilt and shame. Dissolves negative self-talk, self-judgment, self-punishment, and feeling bad about yourself. Helps you feel free and able to set healthy boundaries to not let others take advantage of you. Allows you to see a situation with greater clarity, logic, and a higher perspective so you don't automatically accept blame.
Also ideal for those with an over-developed conscience who tend to take on blame for everything See more relationship essences

21 days or as needed 30 ml $30 ~ 60 ml $50
"Shield"

Ideal for empaths and those who are sensitive or in negative situations. Helps you feel more self-contained and able to hold your own. Helps provide an invisible shield to protect agains negative energies around you, including the negativity of others, as well as EMF's. Very helpful for those in situations and workplaces that are not aligned with your personal and spiritual values. Provides protection from those who may wish you harm
Use as needed 30 ml @ $30 ~ 60 ml @ $50

"I have really been enjoying the essences! I noticed the effects of Shield IMMEDIATELY and I am ready to order more. I never ever want to run out!" Chyna W Mill Creek WA
"I really love the remedies, I just returned from the Dominican Republic. Driving in that country was next to traumatic but "Shield" really helped!" Thanks Mychelle W California
"Clear & Protect" aura wash
Helps you to be your very best and most positive self. When taken orally, Clear & Protect balances, nourishes and strengthens your energy field from the inside out, radiating a higher frequency that clears your field of negative thoughts, feelings and energies. Provides a buffer from the harmful effects of all types of negative energies, dissonance and EMF's that have no place in your energy field. Re-enforces your clear energy field, radiating out to balance your environment and those around you
By clearing the static and energy blockages from your energy field, Clear & Protect promotes a free-flow and heightening of intuition, which provides protection and discernment in another important way. Unimpeded, your vibration rises, allowing you to experience life from a higher perspective and a more balanced reality. You are better able to adapt and recover from your daily challenges. Clear & Protect offers you an effortless way to raise your vibration and the vibration of the planet! Works in minutes and leaves a light, happy positive feeling for up to 22 hours
Clear & Protect is well suited to individuals beginning to open to higher consciousness, self-healing or spiritual transformation. It is also recommended for healers and psychics who inadvertantly absorb the energies of their clients, as well as those who are sensitive or empathic and are easily knocked out of balance by inadvertantly absorbing the energies of those around them
Use as needed 30 ml @ $30 ~ 60 ml @ $50

"I have to say that the protection makes a huge difference inside of me, even clams down those adrenalin/palpitation moments and turns them into a kind of meditation! It's hard to explain....!" Candice M Brantford ON
"Never never NEVER visit your family without it!" Nancy Weil author of "If Stress Doesn't Kill You Your Family Will" Kenmore NY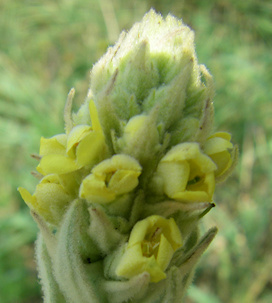 "Holding My Own Space"
Effortlessly hold your balance within a relationship without feeling needy or insecure. Allows you to gracefully 'soul dance' with another. Helps you be more true to your soul and return to joy and happiness. Also ideal for those cling to or who keep being drawn back into a failing or unhealthy relationship

21 days 30 ml $30 ~ 60 ml $50
"Father Issues"
When you are unhealed in respect to your father, you come to believe that you are unlovable and that the universe is ungenerous. Because a father is a girl's first experience with romantic love and how to be treated by a man, issues with daddy can cause a woman to believe she is unlovable, or to sabotage herself by running away from love and relationships, or choosing unsuitable or 'unavailable partners' such as married men, troubled men or older me
If you are a man, you may not be able to assert yourself in healthy ways, express ambition, allow yourself dreams for your future, or move into your true potential
Father Issues prompts the release and healing of all types of pain surrounding your father (including abuse, abandonment, and rejection). This profound and powerful essence fusion can be very life-shifting!

21 days 30 ml $30
"I'm really grateful for the flower essences Lori. I feel that they are really helping me on many levels. Last night I was dreaming almost all night and I am going over my past and working things out. I believe it is due to my desire to grow and change and the essences are a catalyst in the process. I truly want to heal and then be more able to help others.
Another amazing thing is happening.!!!! My clients are giving me large tips.... something that has not happened a lot in the past. I am accepting them with gratitude. Wow!!! I think my energy is shifting with regards to prosperity too. How wonderful!!! Thanks again Lori."
Heather H Welland ON
"Strength & Resolve"
Creates an 'I can do this" resolve for overcoming inertia, breaking old habits, releasing blocks, or clearing clutter. Compelling, it helps stop procrastination and self sabotage and instills enthusiasm. Ideal when you just don't have the strength, motivation or will to tackle a daunting job, break a bad habit, or leave that unsatisfying job or bad relationship
21 days 30 ml $30 ~ 40 days 60 ml @ $50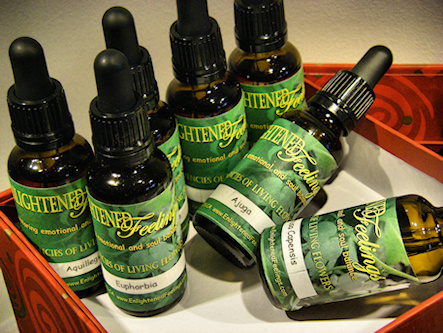 Empowerment Trio 3 powerful essence formulas to help you to become your very best $90 value $80 (Save $10)
.My Authentic Self Feel wonderful being your genuine self! 30 ml
.I Am Deserving Feel worthy of success 30 ml
.Success Feel confident, motivated and organized 30 ml


*Individual bottles of your favorite remedies may be re-ordered in any size