Relationship Essences
Family, Friends & General Relationships ~ Romantic Relationships
see also Heart Healing
see also Healing Your Past
see also Life Changes
see also Protection & Clearing
Are you looking for an easy, effective catalyst for your personal relationships? These loving essence formulas will effortlessly transform how you relate to others, and how the world responds to you. Learn about 7 emotional wounds that deeply affect your relationships
Our formulas are carefully formulated and extensively field tested to ensure efficacy across a broad range of situations and personality types. Mental shifts begin after just a few days and begin to show in your outer world and how your respond to others. Lasting results in 21-66 days. Full instructions are provided with each essence remedy
Learn about your most important relationship
Our clients' tell you their experiences
Confused about which essence remedy to choose? Take our happiness quiz! It will tell you which essences will be most helpful for you!

Need our assistance? We offer accurate mini testing when you just can't decide which transformational essences are best for you. Let us pin-point the essence fusions that will be most helpful to you
Family, Friends & General Relationships
"Clear & Protect" aura wash
Clear & Protect is a necessity for empathic and compassionate people who intuitively 'feel' the thoughts and feelings of others, and inadvertently absorb these energies. It is also very beneficial for those in customer service or healing professions
Clear & Protect balances, nourishes and strengthens your energy field from the inside out, radiating a higher frequency that clears and protects you from negative thoughts, feelings and energies absorbed from other people
Works in minutes and leaves a light, happy positive feeling all day
Use as needed 30 ml @ $30 ~ 60 ml @ $50

"Never never NEVER visit your family without it!" Nancy Weil author of "If Stress Doesn't Kill You Your Family Will" Kenmore NY
"Shield"
Do you have somone in your life whose negativity leaves you feeling drained or out of sorts? Do you feel ill or out of sorts after being in groups or gatherings such as at work, school, or family events? Do you have to work in a place that is not aligned with your values or your truest self? Are you in the middle of a divorce or bad break-up?
Now you can safely
shield yourself, stay positive in the midst of negativity, and set healthy boundaries. Shield provides an energetic shield to protect you from psychic attack, negativity, and 'toxic' people
Shield also helps dissipate negative thought processes and helps to counteract anxiety brought on by close encounters with others. It is ideal for those who have to be in workplaces or situations that are not aligned with your personal and spiritual values, and for those undergoing divorce or a bad break-up

Use as needed 30 ml @ $30 ~ 60 ml @ $50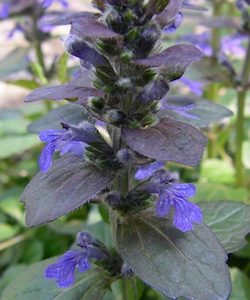 "Karma Clear"
A very powerful clearing and purging remedy that reaches into your past to clear karmic relationships and events. This essence remedy can even reach into past lives when needed, creating a better balance with the cosmos. Leaves you feeling clear and unimpeded
21 days 30 ml $30

"Drama Free"
Keeps you from getting drawn into other people's dramas and crises. Stops the unconscious need to be a 'drama'queen'

21 days 30 ml $30
"Control Release"
Prompts the release of judgment, criticism, perfectionism, security issues, and other control issues that thwart your relationships and prevent an effortless release of your deeply held emotional issues. This essence is especially helpful when you experienced any of the following in childhood: criticism, abandonment, a perfectionist parent, alcoholic or mentally ill parent, dysfunctional home, frequent relocation, foster care, abuse or rape, or family breakup
21 days 30 ml $30 ~ 42 days 60 ml $50

Soften your view of situations and everything changes! Promotes allowance and acceptance, adaptability, flexibility, open willingness, co-operation, allowance for new ideas and new ways, risk-taking, and a greater sense of adventure. Assists relationships by promoting a more open, neutral exchange and acceptance of other points of view.
Useful for OCD and some types of addiction. May help to open the mind to new ways of doing things. May also be helpful for those who need to brainstorm or come up with a different approach to a problem or situation

21 days 30 ml $30
"I have long wondered what the statement 'don't resist' meant in terms of allowing change. Since taking the flower essences, I am able to realize my resistance reactions to change. I realize the words, thought and feelings I have in relation to something I don't like IS the resistance. I have connected these thought patterns to feelings of tightness around my middle torso and lower chest. Right where the liver, kidneys and heart are." Jeanne H El Cerrito CA
"Dissolving Anger"
Is uncontrolled anger affecting your relationships? Quickly and effortlessly dissolve intense feelings of rage, anger, animosity, road rage, impatience, frustration, vengeance, even when those feelings have been long-held. You simply cannot feel angry with this essence! Quickly transforms anger into lightness and joy

21 days 30 ml $30 ~ 60 ml $50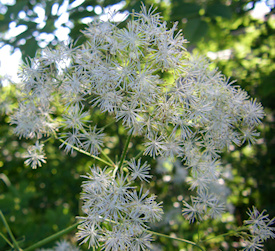 "Forgiveness" Forgive yourself. Forgive others. Find inner peace in the release of resentment, grudges, anger, indignation, and judgement
21 days 30 ml @ $30 ~ 60 ml $50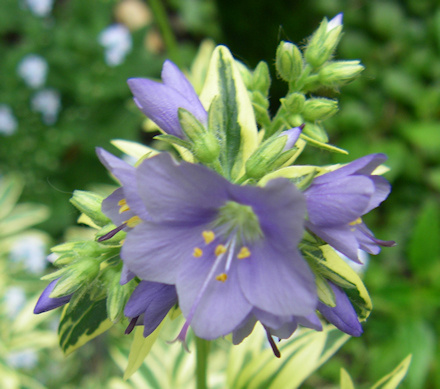 "Respect Me!"
Allows you to make peace with feeling 'different' from others or ostracized. Dissolves passive timidness and false and negative self-images that allow others to bully or demean you. Purges repressed anger from a lifetime of feeling excluded, outcast, or not being treated fairly and with respect. Promotes self-acceptance and inner strength that helps you to stand up for yourself. Good for artists, nerdthose who are bullied, special-needs, or those who feel socially awkward or like an outcast
21 days 30 ml $30

"What I have noticed so far is a calmness... A sort of bliss. I have been energetic, motivated, and almost giddy... Social situations that I would normal be terrified of ... I look forward to" Meg K Fonthill ON
"A big thaw. I don't care what people think. I feel unencumbered. I give permission to myself to sing, allowing my divinity to be expressed." Karen U St Catharines ON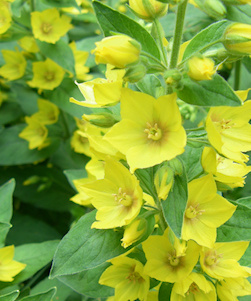 "Social Ease"
Promotes greater confidence, personal ease and comfort in social situations. Ideal for those who feel awkward, shy, or introverted. Great for blind dates or when meeting people for the first time
Use as needed 15 ml $15 ~ 30 ml $30

"I was dreading New Years. But, I took Social Ease and surprised myself by having a wonderful time at the party. I found a new ease when talking to people and I wasn't self-conscious when dancing" Lori D Thorold ON
NEW!! "Social Outcast"
An amazing essence that neutralizes the emotional and psychological impact of social rejection, bullying, mean or 2-faced people, and feeling misunderstood or like an outcast. This essence also helps you to be more out-going and better able to connect with others. It fosters acceptance while instilling confidence and self-appreciation
Use as needed 15ml $15 ~ 30 ml $30 ~60 ml $50

"thank you so much social outcast is doing wonders for me. I got like three four numbers from some pretty girls tonight and people are just being nicer in general. I'm not used to it. I'm so much more open to meeting new people. I'm not afraid. I'm not scaring people away. I'm meeting better people. People are kind and warming up to me. People are NOT draining my energy. It's easier for me to go out into the world and meet people and grow successful socially. I am attracting tons of positive social good healthy energy. Thank you" Jack M Brooklyn NY
"I do believe the Social Outcast has played a role in reducing my anger. There isn't as much panic about being left out so I'm able to relax more. I'm noticing I don't feel as much of a need to entertain people. Feeling like I need to entertain people so I won't be abandoned has been a core belief of mine from childhood. It's exhausting, makes me resentful of others and is a huge part of my anger." Anita G Maryland
"Father Issues"
Father Issues prompts the release and healing of all types of pain surrounding your father (including abuse, abandonment, and rejection)
Your father is your first experience with male love and how to treat women. So, issues with daddy can cause a woman to believe she is unlovable, or to sabotage herself by choosing unsuitable or 'unavailable partners' such as married men, troubled men or older men

21 days 30 ml $30
NEW!! "Mother Healing"
Releases, heals, and overwrites long-held emotional pain, anger, resentment, unwillingness to forgive, unrequited love, rejection, abandonment, longing for nurturing, and other negative feelings associated with unhealed mother issues. When you are unhealed with respect to your mother, you will feel unlovable and unable to accept or receive nurturing and love from others. You may not know how to nurture yourself or others in healthy emotionally fulfilling ways. Breast cancer and miscarriage commonly manifest from unhealed mother issues. Mother Healing allows you to transcend your past and see your relationship with from a higher perspective.
This essence is also helpful with healing all kinds of estranged or challenging relationships with women, including sisters

30 ml $30
"I began taking the remedy with the idea that despite working on my relationship with my mother, who was abusive in my childhood, that I still had old feelings and responses to her to clear. Soon after taking the remedy I noticed that she was being a lot softer with me and I felt really happy rather than nervous or anxious talking with her. When I finished the remedy it was almost as if a magic spell had been cast on both of us as there was no longer any animosity or tension in our communication and relationship. The changes here are dramatic and striking. Most importantly, what seemed impossible before in our relationship had now become possible! Thank you for making this incredible shift in my life take place" Kristina P Bellingham WA
"My Authentic Self"
Do you feel needy or insecure when in a relationship? Have you lost yourself within your relationship and no longer know who you really are? Are you afraid to relax and just be yourself? Are you trying hard in relationships and they still aren't working?
In an effort to be accepted, sociable, cooperative, and liked by others, you may be compromising your needs and losing who you really are and what you need to sustain yourself
This is the ideal essence for those who have self-image problems such as low self-esteem, attracting the wrong partners, neediness or discomfort being alone, hiding your true feelings or true self and order to keep the peace, and for those who compromise their own needs in order make others happy
Not being your true self results in loneliness (even when with others), unfulfilling relationships, low self esteem, and never getting your needs met. How can you ever be loved just for yourself, or find the right partner for yourself, if no one sees the real you?

21 days 30 ml $30 ~ 60 ml $50
NEW!! "I Am Lovable"
A sweet essence to help you to feel more lovable and willing to receive love. By promoting self-love, I Am Lovable helps you to believe when others tell you that they love you, and helps you to accept and receive when others want to do nice things for you

30 ml $30
"Abandonment Heal" Releases and overwrites feelings of loss, sorrow, heartache, emptiness, and feeling unloved or unlovable caused by feeling rejected or abandoned. Eases your grief and helps you find acceptance and inner peace. Helpful for a relationship breakup or death of someone significant to you

21 days 30 ml @ $30
A lovely remedy to open you to love again when you have been hurt in the past or had your heart broken, and have now closed down emotionally or don't want to have another relationship. Helps to dissolve defensive behaviors and allows you to feel strong and radiate love. Ideal when you have ended a relationship, but have unresolved feelings that prevent you from wanting to begin a healthy new relationship

21 days 30 ml $30
"... enabled me to cut the chords with all my past relationships and realize I was worth more than just settling. I began to love in the moment rather than needing assurance or insurance." Gabriella P St Catharines ON
"Since taking the essence and the shift in energies I have noticed that I no longer spend time thinking and worrying about the past relationship. (Yeah!) This new peace about that part of my history feels wonderful." Nadine W Toronto ON
NEW!!! "Divorce Heal"
A powerful heart-healing remedy to dissolve heartbreak, rejection, animosity and rancour, and other long-held negative emotions. Helps you heal and let go of the past. This essence is helpful for healing the pain of any type of relationship or partnership that has caused anger, animosity and negative feelings

21 days 30 ml $30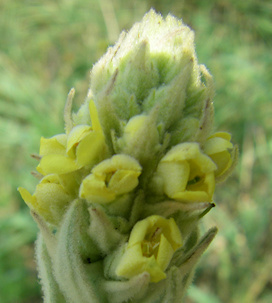 "Holding My Own Space"
Effortlessly hold your balance within a relationship without feeling needy or insecure. Allows you to gracefully 'soul dance' with another. Helps you be more true to your soul and return to joy and happiness. Also ideal for those cling to or who keep being drawn back into a failing or unhealthy relationship
21 days 30 ml $30

"I Am Deserving"
To open your arms wide to love, you have to feel truly worthy of the blessings, love and opportunities that come to you. That is why 'I Am Deserving' is so important! It overrides those negative messages you've been receiving from others and from yourself, that you are flawed or not deserving, and helps to instill self-acceptance, confidence and ease. Think of it as both an empowerment tool and a relationship tool

21 days 30 ml $30 ~ 60 ml $50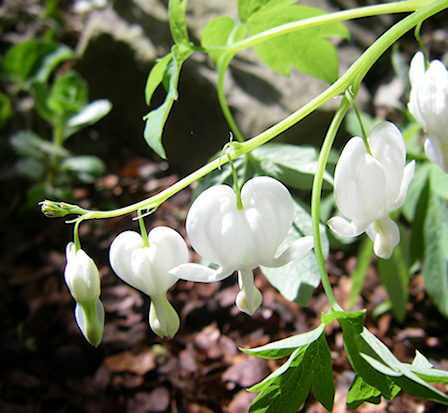 "Love Empowered"
A heart-opening essence to promote forgiveness, and restore love, trust and happiness again. Designed to enable you to heal and restore your relationships
When you become overly focused on differences and disagreements, judgments and conflicts between yourself and those you love, you begin to feel alienated and defensive. It seems easier to build walls and wait for others to make the first move
To restore closeness, you must heal your own attitudes and beliefs that are causing separation and defensiveness. LOVE EMPOWERED helps promote communication and brings out your deeper feelings of love and co-operation to help you both sort things out. Ideal when you have closed down emotionally or become defensive because you have been hurt or felt betrayed, but are unwilling to walk away from your loved one. LOVE EMPOWERED may also help with conflict resolution and negotiation, when administered to both parties

21 days 30 ml $30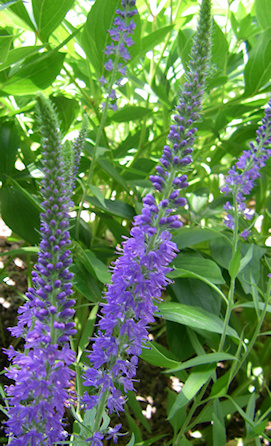 "Love Magnet"
Helps to focus your energies and mind on feelings of love and closeness, while accentuating feelings of attractiveness and drawing others to you. Helps improve relationship skills and deepen connections that are vital for relationships of all kinds. Attracts love, closeness, and affection of all kinds. For best results use Love Magnet after you have dissolved any lingering grief, defensiveness, or despair with "Heartbreak Heal" .
We also recommend "My Authentic Self" before taking Love Magnet. It stops the need to please others to gain approval and helps you to be comfortable being your authentic self. Becoming the REAL you is the best way to attract a mate that is just right for you and will love you for your true self!

Use 3-5 days. Then every 4-8 weeks 15 ml $15 ~ 30 ml @ $30

"I thought some great romance would suddenly show up at my door. But, instead, I found that my friends and family were inexplicably more loving toward me. Then, on day 3 of the essence, out of the blue, a male platonic friend suddenly became cuddly and affectionate and wanted to take our friendship to a new level. Not what I expected. But interesting!" Wendy W Pt Colborne
"Love Magnet is definitely working. Physiologically, I feel good, I feel vibrant and energetic. And I'm also manifesting things that I have been wanting for a very long time... little things that meant a lot to me.
In addition to that, I've been feeling more frisky in terms of feeling softer in my heart and overall disposition. I have even been kinder to my ex and more gracious. It feels like I've let a lot of this hard exterior shell go. Which is a good thing."
IT MD
"Goddess"
Deeply grounding and receptive, feels like Gaia with undertones of sensual 'femme fatale' ... quiet seductiveness and resilient strength. A wonderful essence to try before Love Magnet

30 ml $30
"I am truly enjoying Goddess Essence. In my case, I would not describe the feeling as flirty, I feel more the Femme Fatale or quietly seductive. And although I look exactly the same as I did last month, men are staring at me! Now I can't wait to try Love Magnet." Mychelle W San Diego CA
"The last time you sent me Goddess Essence I knew I was on to something. This is my second batch and it seems to be having an even stronger effect … I feel attractive and intriguing!! But I'm not trying to feel this way, it's coming from inside of me" Mychelle W San Diego CA
Love Magnet Trio A 3-step process to attract genuine love, affection and ... possibilities! $75 value $65 (Save $10)
.Heartbreak Heal Begin with Heartbreak Heal to release defensiveness and emotional baggage from previous relationships. Helps you become open and ready to enjoy a healthy relationship 30 ml
.My Authentic Self Next, it's time to stop the need to please others to gain approval and begin to be comfortable being your authentic self. Becoming the REAL you is the best way to attract a mate that is just right for you! 30 ml
.Love Magnet Attract love and affection of all kinds ... and maybe even a soul mate! 15 ml

*Individual bottles of your favorite remedies may be re-ordered in any size
Relationship Enhancement Remedies 5 of our most helpful natural relationship remedies. Use as needed. $150 value. Just $130 (save $20!)
.Holding My Own Space Helps you to hold your balance and independence while gracefully 'soul' dancing' with another 30 ml
.Love Empowered Holds your heart open and in a loving state. Help to deepen love feelings, restore communication, and resolve conflicts 30 ml
.Forgiveness Find inner peace in the release of resentment, grudges, anger, indignation, and judgment 30 ml atomizer
.Shield for quickly clearing and shielding you from the energy-draining effects of negativity from those around you. Ideal for those who are easily overwhelmed by others 30 ml
.Love Magnet Helps focus your energy and attention on feelings of love and closeness to improve relationships of all kinds 30 ml


*Individual bottles of your favorite remedies may be re-ordered in any size