| | |
| --- | --- |
| Price: | $65.00 |
| Availability: | in stock |
| Prod. Code: | 1000 |
Photo Test for Animal
Shipping extra (varies depending on country or postal code)

Essences ($30-$50 each) extra depending on size
Your instructions for sending your photo will be included with your invoice.
Your photo of the animal should be face forward so we can clearly see the eyes and forehead. It look similar to this ...
If requesting a test for a horse, a full side profile of horse is also necessary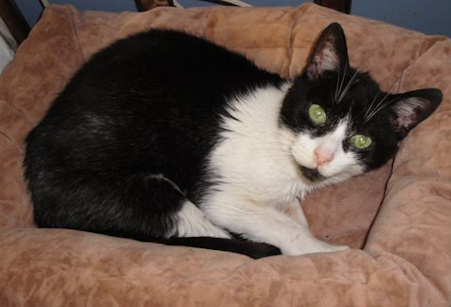 We're always creating and innovating! Would you like to learn about new essences and products, special offers, and interesting projects we're doing? Follow us on Facebook or Twitter. Or simply sign up below to receive our monthly newsletter ....It's FREE!
Follow
Follow us!
Caveat as required by Health Canada and FDA:: For your protection and mine, the information contained on this website is provided as general and scientific information and is not intended as medical or psychological advice. Our products are designed as self-help tools to raise your own inner vibration. Our products are not intended to address physical or mental health issues
Copyright 2009 Lori D'Ascenzo All rights reserved. No parts of this website or its contents may be copied or quoted without the express written permission of Lori D'Ascenzo
Enlightened Feelings
Port Rowan ON N0E 1M0 (519) 586-2983 info@enlightenedfeelings.com
located in beautiful Long Point Beach, Norfolk County Ontario