May 31, 2022 @ 11:23 PM
Sunday May 29th was a perfect day for our Enchanted Garden Experience at Whistling Gardens in Wilsonville, ON!
Women came from all over Ontario to learn how to read plant 'body language', how to communicate with plants, and to personally experience the frequencies of living flowers
This was our first ever off-site workshop hosted at another venue. It was a mammoth undertaking, compounded by double the number of participants normally allowed in our workshops
Jessica loved the outdoor aspect of the workshop. She said that "being in nature while connecting with the essences was wonderful"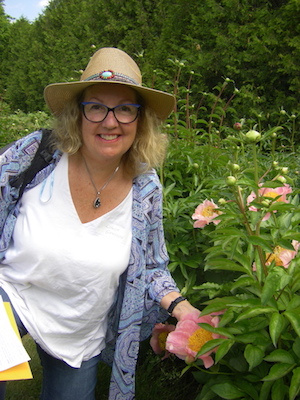 Of course, many participants were intuitively drawn to the peonies! &nbsp......
Read More